7 kittens OK after deputy finds them inside suitcase along ditch 
The deputy heard noises coming from the inside of the suitcase.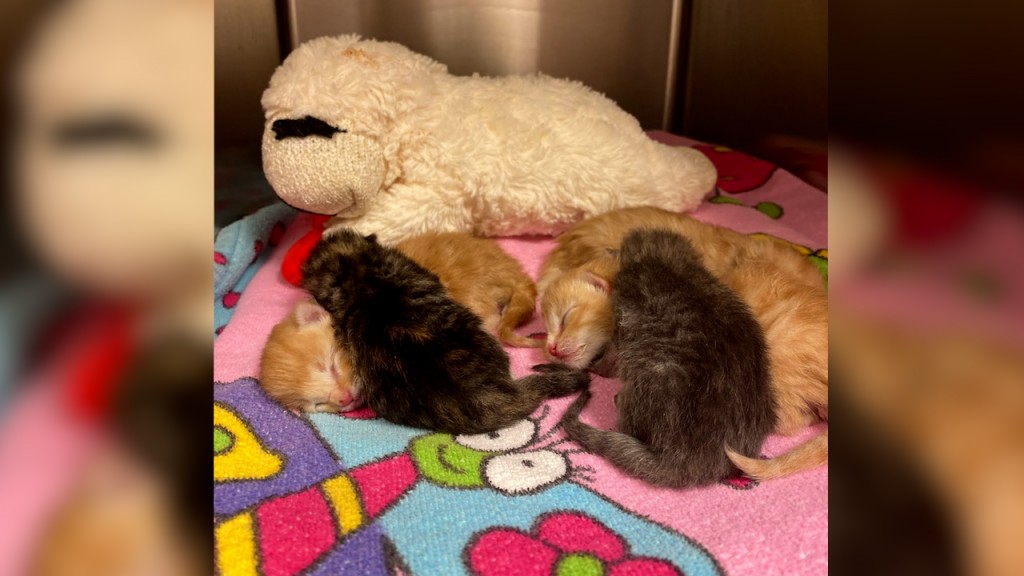 LINCOLN, Neb. (KLKN) – Seven kittens that were found on the side of the road in a suitcase are now resting safely at the Capital Humane Society.
Authorities said the seven cats were found near NW. 56th and W. Holdrege Streets in Lincoln Wednesday night. They were on the side of the road zipped inside of a suitcase. The deputy spotted the bag and heard noises coming from the inside.
All of the kittens were taken to a local veterinary office to be checked out before being released to the Capital Humane Society.
"They're in pretty good shape. They're a little on the thin side, which is to be expected, but they're very active so that's a positive sign," Shannon Martin Roebuck, the Executive Director at Capital Humane Society said.
Two of the cats are approximately one month old and are going to foster care so they can be nurtured until they're ready to be adopted. Five of them are under one week old and very fragile, CHS staff is reaching out to their current base of foster families, however, they're in need of additional experienced foster families, especially for the upcoming kitten season.
The Capital Human Society is using this as an example of what NOT to do and urging pet owners to think twice before dropping their animal in the ditch.
"If they're in that situation, if they have an animal they need to surrender to please consider bringing it to a shelter," Roebuck said. "We're an open admission shelter and here for the community. There is no shame in bringing the animal here and no expense in bringing the animal here."
Capital Humane Society is looking for families who can provide the 24 hour care bottle babies need which includes feedings every two to three hours. If you don't have experience fostering bottle babies, there will be a class for you to complete. To become a foster, please complete the form online at their website: https://www.capitalhumanesociety.org/getinvolved/bottle-baby-foster-application.html
The Lancaster County Sheriff's Office told Channel 8 News they are investigating, but have no suspects at this time.
https://twitter.com/AlexaSkonieski/status/1367563428102045700