80-year-old prepares to sell his life's long collection of tractors
Dennis Johnson teamed up with Nixon Auctioneers for a globally recognized auction.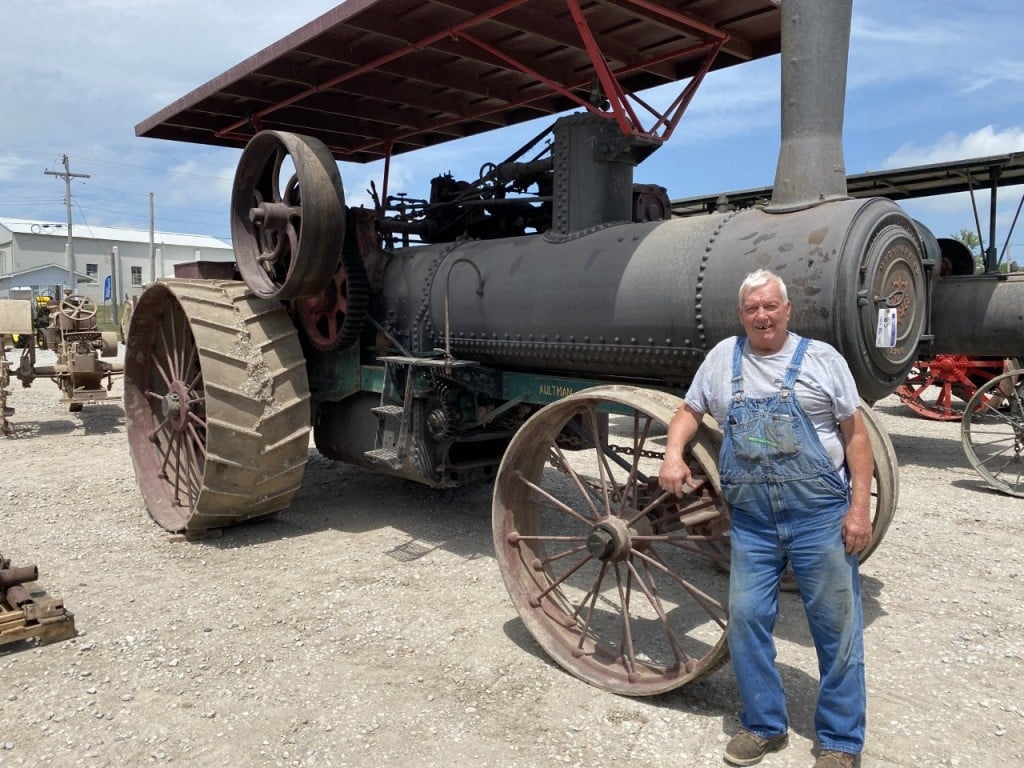 LINCOLN, NE (KLKN-TV) A Ceresco, NE man has decided to auction off his world renown collection of steam engines and tractors.
Saturday at 9 a.m. the auction starts at Elm and 1st streets in Ceresco.
The owner of everything, Dennis Johnson, will sell some of the rarest U.S. steam engines.
Those up for auction include:
STEAM ENGINES
25-75HP Aultman Taylor – Serial No. 9134
20-70HP Nichols & Shepard – Serial No. 12817
65HP Case – Serial No. N/A
50HP Case – Serial No. 33158
8 1/2 X 10 Frick – Serial No. 20190
Super 25HP Minneapolis
In that group, the 25-75HP Aultman Taylor is expected to draw the most attention.
An online auction will be held in tandem with an in-person one.
Hundreds of people are expected to show up.
Some for just the sights and sounds. Others walking away with a 'new' piece of equipment.
Food and drink will be provided by the local American Legion Post.
A full list of equipment and items for sale can be found HERE as well as additional details about the event.