90-year-old Husker fan has wish granted to meet Scott Frost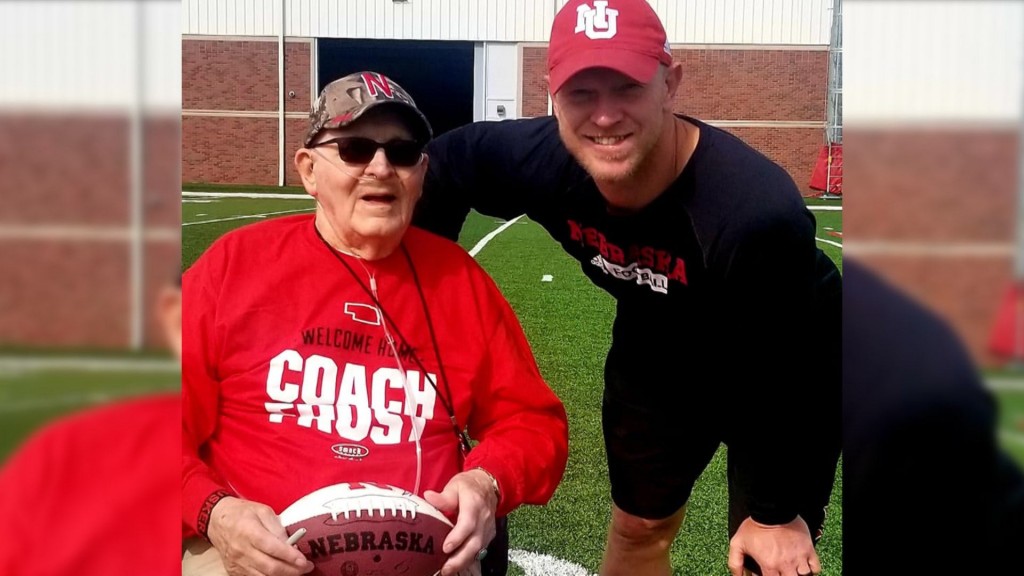 (Photo Courtesy: Parsons House)
The wish of a 90-year-old Nebraska football fan came true, with a little help from social media.
Art Push, a 90-year-old resident of the Parsons House retirement community, made his "senior wish" to meet Nebraska football coach Scott Frost.
A couple weeks – and a whole lot of social media shares from people across the state – later, Art's wish became reality.
Art traveled to Lincoln Wednesday where he met not only Frost, but former legendary Husker coach Tom Osborne, along with an entourage of players and administrators.
Art got a tour of Memorial Stadium and snagged several autographs from Osborne and Frost on his own Husker football. He also met with quarterback Adrian Martinez.
You can see more photos of Art's trip on Parsons House's Facebook page: click here.