9-year-old girl delivers gifts to patients at CHI Health Nebraska Heart hospital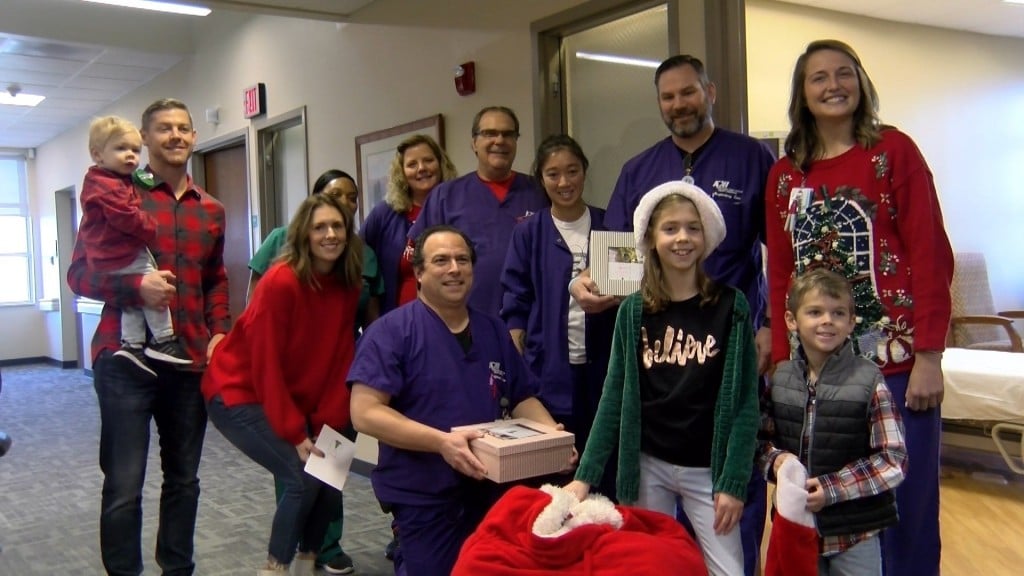 Whitney Mertens is a 9-year-old Lincoln girl with a big heart.
"Hi, my name is Whitney and I purchase gifts for you and other patients at the heart hospital, so I have a card for you and i have a blanket..," Whitney Mertens said.
She has taken time out of her Christmas day to deliver a special smile to those less fortunate this holiday season.
"They're really happy because when they're in there, they're pretty cold in the hospital, so when I bring them the blanket and the card, …they're really just excited that I brought them something," Mertens said.
"She's a young child that says, it'd be nice to do something for people in the hospital, so that brings you joy, knowing that these young kids that care about other people so much that they're taking time out of their holiday break, and to do that for patients is really nice," CHI House Supervisor, Chris Varela said.
Whitney is in her second year of her gift of giving at CHI Health Nebraska Heart, she raises the funds all on her own and the whole family pitches in to help.
"It's really fun to do it as a family. We meet a lot of different people and they're all especially kind to us, so it's really fun to just give them things and then it usually starts a conversation," Mertens said.
"It hopefully gets them feeling better and they heal quicker and they get to go home, so at the end of the day that's what we want is for them to have a good outcome and heal and get back to their families," Varela said.
They also brought popcorn, chocolates and mugs to those at CHI Health Nebraska Heart so that no one feels alone this holiday season.
"We always need good role models, and I don't think you have to be a certain age to be a good role model, so to see this young lady at 9-years-old doing this, I think every person can emulate to be what she's doing and give the gift of giving," Varela said.