A blast of snow covers Lincoln Monday morning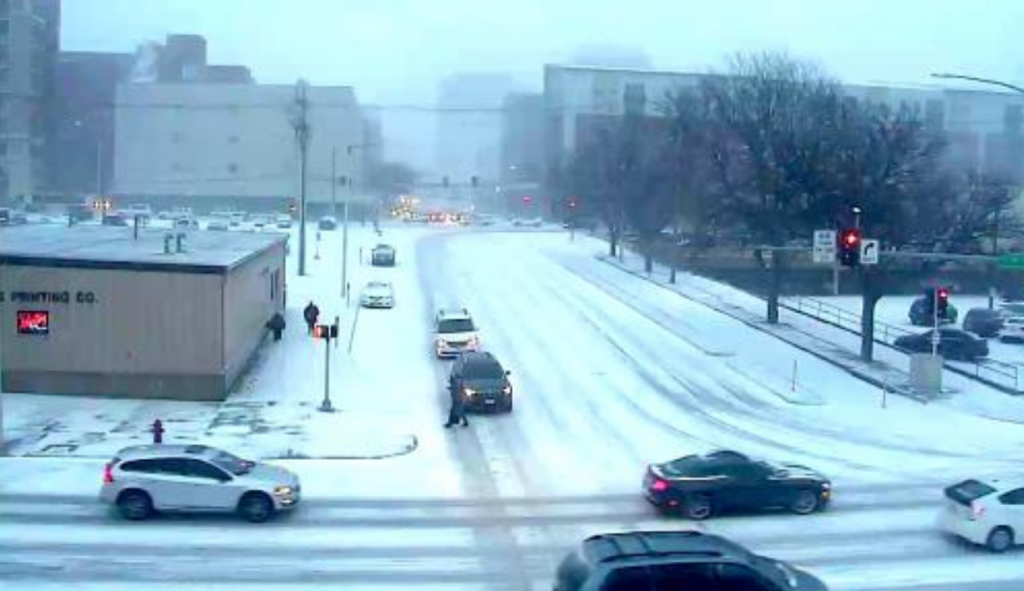 Blowing snow cut down on visibility and while it didn't last long, people I spoke with said it made for a tense drive to work.
"We were on our way to work and the trucks were slipping everywhere because of the snow," said Caesar Garcia, a commuter. "It hasn't snowed in a long time. I mean it took a while and so I think people are just getting used to it right now."
Around 8 o'clock Monday morning, snow covered roads at 27th and Superior, 62nd and Havelock, and many more many roads in the capital city.
Drivers I spoke with said they were surprised at how quickly it all happened. There were a few accidents but no reports of any serious injuries.
The city told us it had 20 crews out since 3 a.m. treating the roads and they had treated bridges at midnight. A construction worker said the snow makes running his business a bit tricky.
"You know we had to shift some things around but it's a shock for sure, said Austin Parsons, owner of Parsons Building Service. It affects basically everything. I mean we have multiple jobs running right now. You know we were blessed with warm weather last week but it's so up and down."