A COVID-19 casualty, Lincoln's only comedy club closing its doors for good
A year and a half after opening its doors, Lincoln's only comedy club says it's closing them for good.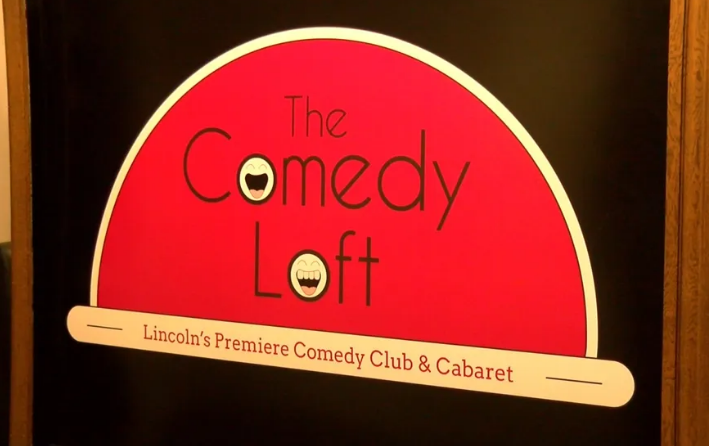 A year and a half after opening its doors, Lincoln's only comedy club says it's closing them for good.
According to managers of The Comedy Loft, the "plague of COVID-19 coming into the world" forced them to shut down to the public, making maintaining the club too costly. As a result, The Comedy Loft is closing permanently.
The club posted a farewell to patrons on its Facebook page. You can reach the message below:
"A year and a half ago, The Comedy Loft opened its doors to bring live national comedy to Lincoln.
We knew reintroducing a full-time comedy club to Lincoln for the first time since the 1990s would be challenging. The Comedy Loft was not part of a national chain, but a local club that Lincoln could call its own. During construction it overcame an array of issues that occur for any new venture in a historic building. The finished product however was a place that was built out of a sincere appreciation for Lincoln, the art of comedy and having a new alternative and affordable entertainment outlet for the community.
Since then, many wonderful national comedians performed on our stage, raving about how wonderful Lincoln audiences were and how well the club treated them. These acts were very important to us and we were proud to have them as part of this club. We were also pleased to share with our audiences the bright and talented local comics that understood and worked hard at their craft. It was also important for us to establish trusted relationships with our national bookers, agents and representatives who always sent back great feedback about Lincoln and The Comedy Loft from their clients who performed here. Our staff has also been essential to each show and the overall running of the club. And of course, our devoted patrons have been a major part of The Comedy Loft. Our sincere thanks to all of you for coming through the doors, spreading the word about the club to your friends and neighbors and being an essential part of this endeavor.
Stand-up comedy is not only entertainment but an art form. Comics spend hours honing their material to get it just right in order to share it with their audiences. It is also a means to help people cope with anxiety and depression – something there seems to be a great deal of lately. Watching comedy LIVE is healing. At the Comedy Loft patrons from a wide variety of backgrounds, ethnicities and ages were all unified when they came to share the same thing…the power of laughter.
Yet what no one could foresee was the plague of COVID -19 coming into the world and bringing with it the ravishing effects it would have on all our lives, the economy and small businesses. As a result, The Comedy Loft has had to keep its doors closed to the public, not unlike other comedy clubs around the United States, for months. Unfortunately, the results of this hiatus have been costly and no laughing matter. Therefore, it is with much regret that The Comedy Loft will close permanently.
The Comedy Loft was not just one or two people, but EVERYONE who told a joke, shared a laugh or served a drink. Statistically any new business takes three years in order for it to grow and become stable. COVID-19 and the repercussions surrounding it robbed The Comedy Loft of that time.
Though laughter will cease inside The Comedy Loft, it will not stop in our community. Who knows, we may bring it back in a different way in the years ahead. Until then, we strongly encourage you to support the small businesses that need you now more than ever before. Also please support LIVE comedy when you can and the comedians who very much want to return to entertaining you. Above all, if you have a vision for a business, don't be scared to try it. If you keep it only as an "idea" you will never know the lives you can touch and the effect you can have on your community, even if it's brief, perhaps you will make a difference.
Please remember to tip your wait staff and find some time in your day to smile, even during the hard times. We hope you enjoyed the shows, ladies and gentlemen, we thank you all for coming.
Goodnight."