A Fairbury fire brings the community together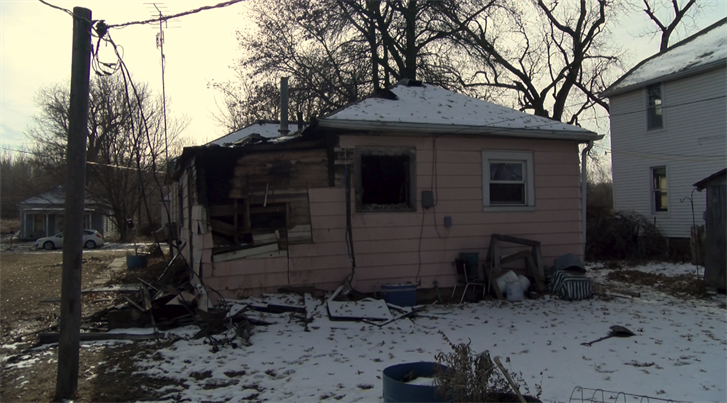 LATE IN THE EVENING ON Thursday, DEC. 12TH. RANDY GRIFFIN WOKE UP WHEN HE NOTICED THE FAN IN HIS ROOM HAD STOPPED.
ON HIS WAY TO CHECK THE BREAKERS. HE DISCOVERED SOMETHING MUCH SCARIER THAN A POWER OUTAGE, AN ELECTRICAL FIRE!
AFTER CALLING 911 HE WAS ABLE TO SAVE IMPORTANT DOCUMENTS AND A FEW PERSONAL ITEMS, OTHERWISE THE FIRE TOOK EVERYTHING.
HEARING ABOUT THE TRAGEDY, HIS SON, Kouper, DECIDED TO TAKE ACTION AND CREATED A GOFUNDME PAGE.
"It was it was a far different response from you know what i was expecting, people instantly started donating to it".
Kouper said he started the page on Wednesday, Dec. 18th, and by the end of the day, "it was already at a thousand plus some so the community support on that was just outstanding".
Randy has been overwhelmed by the outcome. He expressed his gratitude to his community and hopes to someday pay it forward.
If you would like to donate to the Griffin's GoFundMe page, click here.