A family continues to search for their missing daughter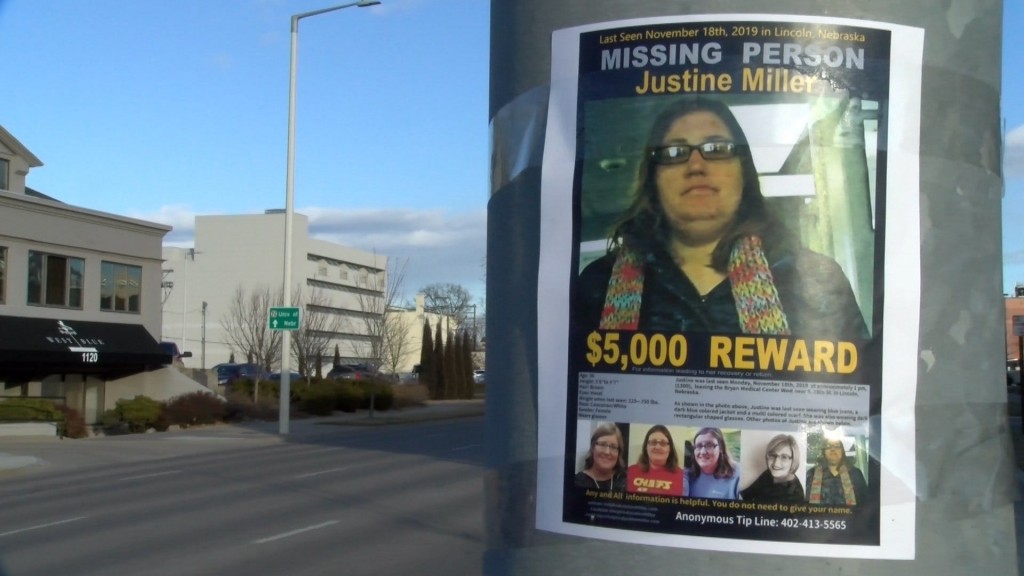 Justine Miller's family has been searching for her for almost three months after she mysteriously vanished.
"With Justine she would always call home and contact somebody after a couple days, this is just not her nature," Justine's father, Larry Miller said.
Justine has been missing since November 18th and was last seen leaving Bryan West Medical Center.
Her family has hired private investigators and contacted Lincoln police, both reaching a dead end.
With a reward of $5,000 dollars, Justine's father is asking anyone for answers.
"We need all the help we can get. You have loved ones too. You don't realize how bad it is until you lose somebody," Miller said.
If you have any information regarding Justine's location, please call Lincoln Police at 402-441-6000.