CAUGHT ON CAMERA: Lincoln convenience store was robbed at gunpoint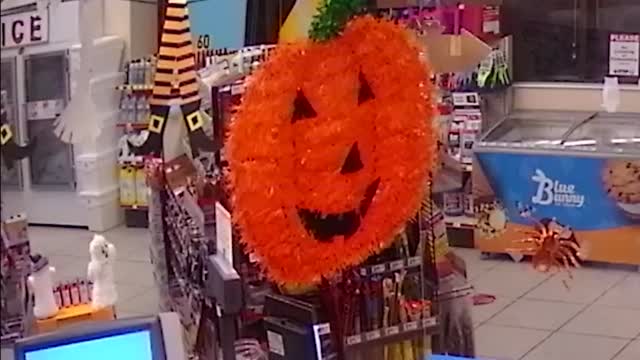 LINCOLN, Neb. (KLKN) — Lincoln Police are asking for you help in locating this armed robbery suspect.
The robbery took place at U-Stop, 2140 K St., around 11:30 a.m. last Wednesday.
The suspect is described as wearing all black clothes. In the newly released surveillance video, he can be seen grabbing a bottle of Old English malt liquor and a pack of Jack Links Teriyaki Jerky before approaching the counter to ask for cigarettes.
The suspect then pointed a handgun at the clerk and demanded money, making off with nearly $200.
If you have any more information about this case, call Lincoln Police at 402-441-6000 or Lincoln Crime Stoppers at 402-475-3600.
---
A U-Stop, 2140 K St., was robbed at gunpoint Wednesday morning according to Lincoln Police.
Around 11:30, a 40-year-old clerk was approached by a man looking to purchase alcohol and some food items.
However, the man instead produced a handgun and demanded all the cash from the register.
The man ran away with an undisclosed amount of money. Lincoln Police continue to investigate the incident.