A Lincoln home commissions some organic artwork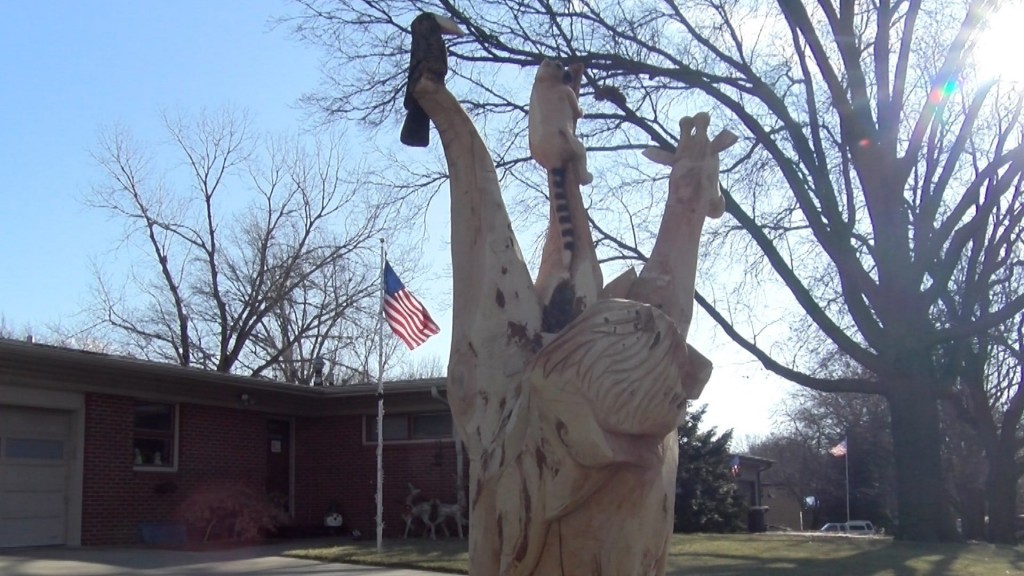 Most people travel across the world for a safari experience, but one Lincoln resident can look to her front yard.
Located near Randolph and 56th Streets, the homeowner contacted 3 Timber Studio to turn a tree stump into a safari statue. Crafted mainly using a chainsaw, the artist, Nate Hall also enlisted several small tools to include intricate detail.
The organic artwork features a giraffe, lion, lemur, and toucan. Nate will continue to add more detail for the next three days through carving, wood burning, and paint.
If you are interested in commissioning some tree stump art, contact Nate Hall at (402) 560-2485 or visit their website at 3timber.com.