A Lincoln mother in need receives a free a car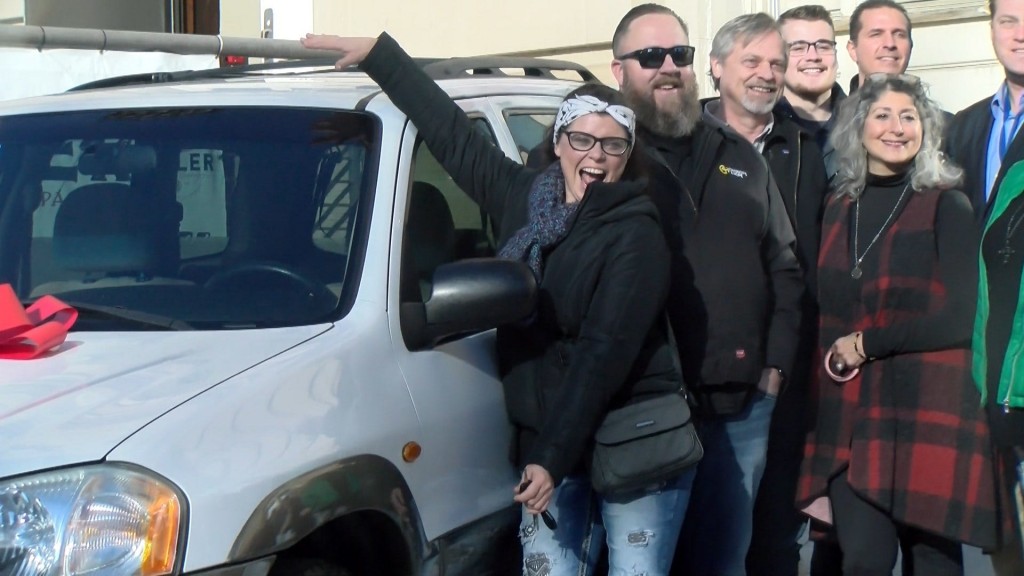 A Lincoln mother in need, got a big surprise this morning.
She was handed the keys to a new car.
A local brewing company and organizations decided to award the mom of four to a new reliable car.
Lisa Decoteau could barely believe it! Surrounded by friends and family at Boiler Brewing Company in the Haymarket, she was surprised with something she desperately needed – a new car.
"I am honestly in shock I can't even put into words how grateful I am and how it still hasn't soaked in," said Decoteau.
Times have been tough for Lisa, a single mom trying to balance work and four kids.
The car was provided by Chariots 4 Hope, an Omaha charity which is expanding into Lincoln and central Nebraska.
More than just a set of wheels, Lisa says the new car is life–changing.
"There's not enough words for the gratitude I feel and just knowing that there's people out there that are so kind; it's simply amazing and I couldn't thank them enough," said Decoteau.