A local cafe owner reflects on toll the pandemic has left
Channel 8 talks to a local restaurant a month into upholding direct health measures.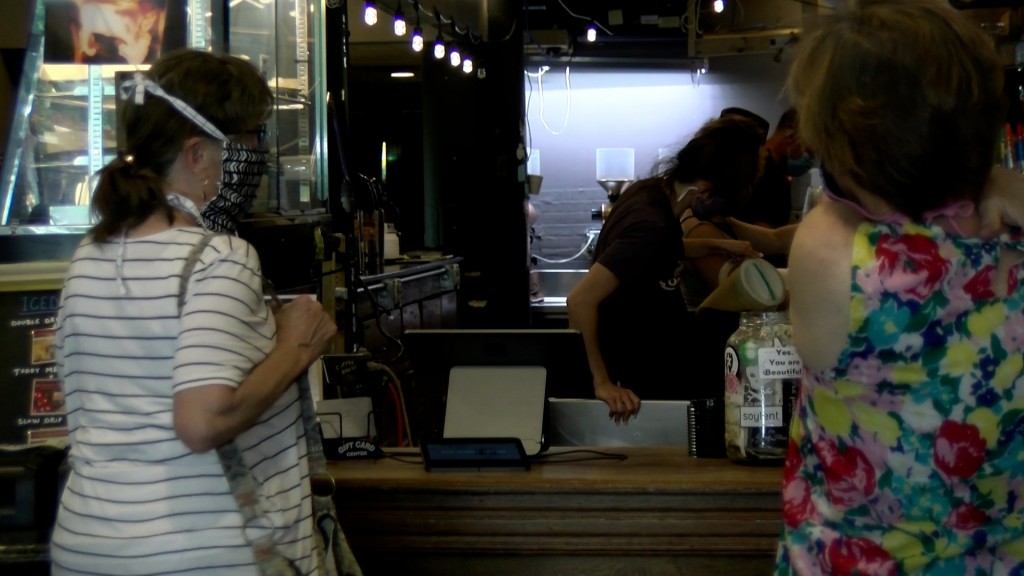 A local owner of The Coffee House in Lincoln says staying open through the pandemic has not been easy.
"I was so excited because our sales were like way up for the year in March and I was like yes finally a good year! And then, it just went down," says Mark Shriner.
The Coffee House has remained open during COVID–19 and Shriner says current events and upholding direct health measures all weigh heavily on small businesses.
"I know its a terrible thing that COVID-19," adds Shriner. "Mr. Floyd's death as well. I find myself crying more than I ever have in my life."
He has a third of his staff after COVID-19 thinned his workforce.
"We're open limited hours and I asked a couple of people to come back and they said they were not ready and so getting help has been tricky and at the same time affording help has been tricky as well. "
Shriner says the DHM's are important but they can hurt mom and pop shops because customers are used to the dine–in experience. He rearranged the shop to fit the DHM's six-foot distance rule and employees have temperature checks and are required to wear masks.
"It's more paperwork, it's more thinking, it's just stressful, it's just weird," says Shriner. "Everything seems to take more energy than it should right now and it's hard to compete with drive-thrus because they're convenient and they're easy. Luckily, Lincoln has a nice community and they've been very supportive."
He also says he was not approved for any relief funds.
"We did not get any federal money and so we've really had to push through to try to keep things at least going enough so we could pay rent, keep our employees paid and keep the bills paid and it's been a challenge," says Shriner.
His outlook for the future?
"The community, we will move through this slowly and it's gonna be tight for a lot of people, ourselves included, but I think if we all work hard and come up with creative ways to do things we'll make it," says Shriner.
Shriner says he has that stubborn Lincolnite spirit and he's going to fight to keep his restaurant open along with many other local business owners in the Capital City.
For those searching for jobs, The Lincoln Chamber of Commerce is planning another job fair for July 14 at Gateway Mall, Lincoln Northeast High, and Centerpointe. We'll keep you updated with more information.