A local campaign wants you to remember five simple steps during COVID-19
LNK is Greater Than is promoting social distancing, mask wearing and other safety measures during the pandemic.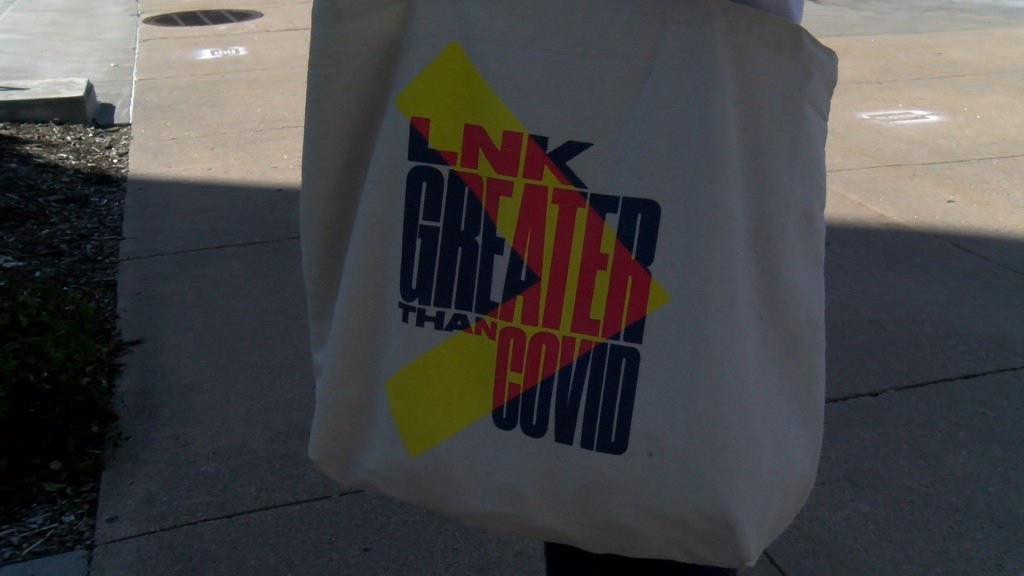 LINCOLN, Neb. (KLKN) – It's a new kind of campaign with five simple steps to help everyone fight the coronavirus.
"We're all in this difficult time together and we want to make sure we all get out of it safely," LNK is Greater Than ambassador Alex Fernando said. "We all want to take care of each other and this community."
LNK is Greater Than is a campaign started by Archival during the pandemic.  The motto is "keys, phone, mask, 6-feet and hands."
"LNK is Greater Than campaign is just to help promote positive messaging that goes along with mask wearing, social distancing, washing your hands all those good practices to keep COVID-19 out of Lincoln and prevent a larger spread in our city," Fernando said.
The campaign has over 60 ambassadors from Lincoln. They partner with local businesses, helping them promote safe COVID-19 practices. They hand out t-shirts, masks, posters, and buttons urging people to take coronavirus seriously.
They're also working to target a specific audience. Fernando said the group is primarily focused on the age group between 20 to 29 years-old consisting of "young adults and college students."
As of Sunday, people between the ages of 20 to 39 accounted for 48.4 percent of coronavirus cases in Lancaster County.
"We said we need to be on top of this. We need to start supporting this group saying you guys are going to be effected…this is not just someone who is completely invincible. You're still going to get sick from this. It's possible."
Fernando wants young people to remember: keys, phone, mask, 6-feet and hands.
"You guys are the new future leaders of this community and city. You can take that leadership now, and start spreading good messaging, start giving good practices and everyone's going to follow along with you guys."
If you're interested in learning more about the LNK is Greater Than campaign, you can head over to their website or Instagram.