A local dentist talks changes as mask mandate lifts
Now with vaccines more widely available, you just may be able to see your dentist smile back at you again.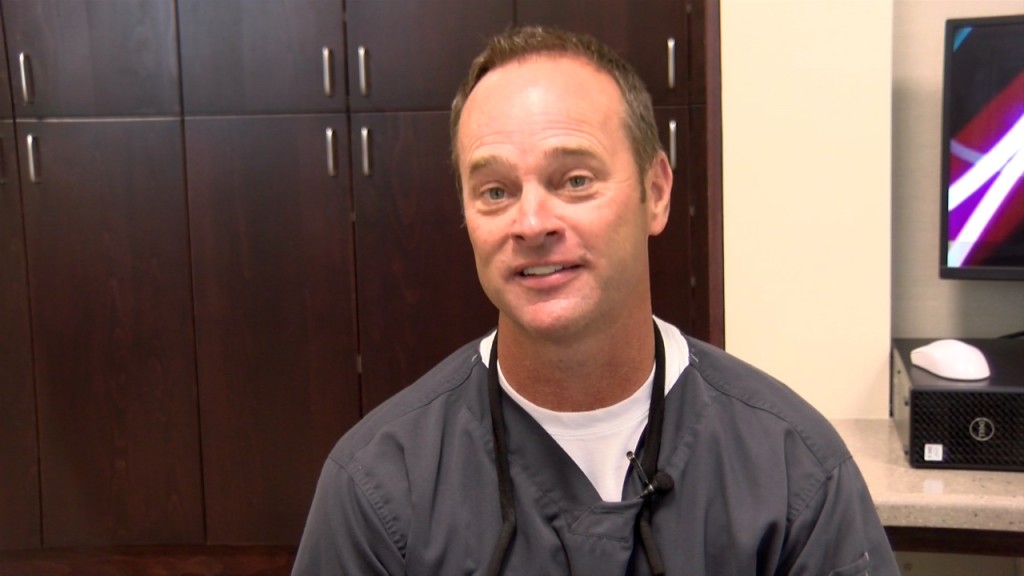 LINCOLN, Neb. (KLKN) — After jumping through hoops to stay healthy and safe, have you forgotten those pearly whites?
We checked back in with a dentist who took on all the precautions in the heart of the pandemic.
Dr. Justin Dworak says the industry took all precautions covering from head to toe as offices reopened.
Now with vaccines more widely available, you may be able to see your dentist smile back at you again.
"When the pandemic hit, we were wearing full-on gear," said Dworak. "Like we were going in for brain surgery and some of that has definitely calmed down a little bit and we don't have to wear quite as much gear anymore."
Dworak owns Maranatha Dental Group, an office that shut down for six weeks in 2020 and then remained busy taking dental emergency patients to help keep numbers low in the local hospitals.
His dentists were covered with face shields, N-95s, and even shoe coverings.
Dr. Dworak says the office is happy to have those supplies in case of a surge, but for now, they still wear masks and coverings depending on what each patient needs.
He says patients are becoming more comfortable as the pandemic eases, and especially as they can see more of a dentist's expression.
"The vaccinations have given our patients a lot of confidence and staff and myself as well just when we see our patients its nice for them to be able to see our faces again and be able to see our expressions on our faces," said Dworak.
"It's hard to talk and communicate and show expressions to show how much you appreciate them coming in with just your eyes."
Dworak says now they are seeing more stress-related dental issues as some skipped the dental chair last year.
"There seems to be a lot of stress-related things that we're dealing with, with people breaking teeth or grinding their teeth and things like that," said Dworak.
"So you know we're making a lot of mouth guards and fixing a lot of broken teeth and those kinds of things.
For maybe a few of those patients that did put things off, you know for a year during the pandemic, that wanted to wait until they were vaccinated."
He recommends for those who have been waiting to go back to the dentist, go. So if there are any dental problems, they won't progress.