A midnight fire displaces a Lincoln woman and 2 dogs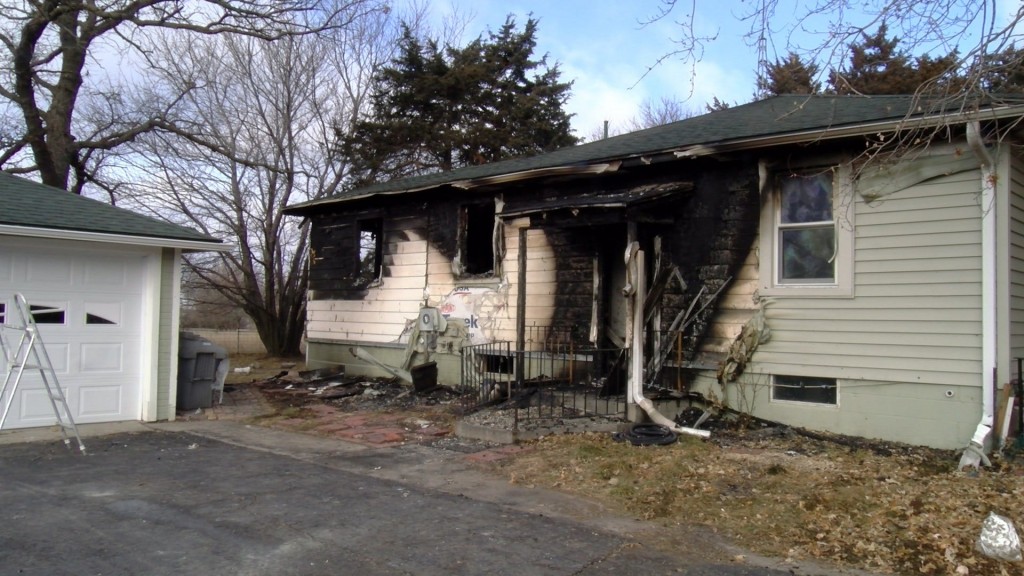 A house fire after midnight causes firefighters in Bennet to work until 6 a.m. controlling a fire caused by a toaster oven.
Bennet, Southeast and Hickman Fire departments all responded to a call around 12:40 a.m. Saturday morning to battle a blaze near south 91st street.
"We're told that the fire was caused by a toaster oven had caught fire and the fire was going up the wall inside the house," said Tim Norris, Bennet Fire Chief.
The woman, whose name has not been released, made it out of the house with one pet but the other was still inside.
"When we got here, this end of the house was fully involved in flames," said Norris. There was still a dog inside. We were able to rescue a dog."
No life-threatening injuries were reported.
Firefighters had to use a different method to put out the flames because no fire hydrants were nearby.
"Hickman and Southeast fire assisted us in fighting the fire and shoveling water," said Norris. "There is no water in Cheney so we have to bring water and set up dump tanks here on the roadway."
The Fire Marshall has not released a final report so it is not known if the toaster oven was faulty or if it was an electrical problem.
Officials say she will not be home for Christmas she is displaced.
Norris says The American Red Cross has housed the woman in a hotel for the time being.