A Nebraska couple graduates NSP together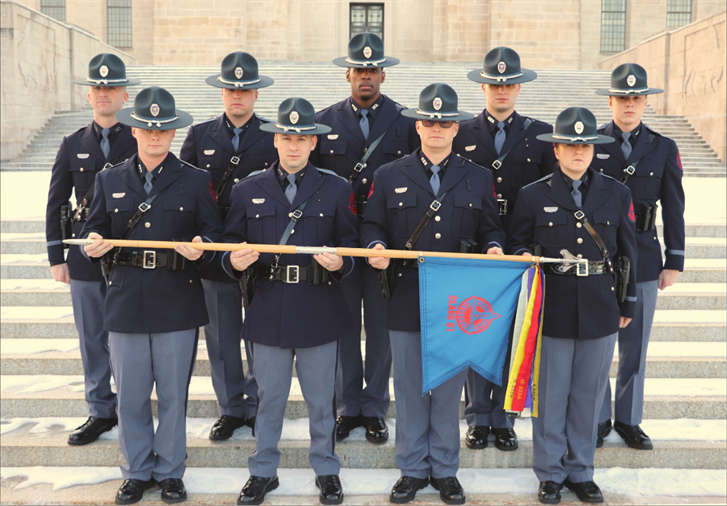 On FRIDAY, THE 61st BASIC RECRUIT CLASS OF THE NEBRASKA STATE PATROL (NSP), GRADUATED AFTER SIX MONTHS OF TRAINING.
IT WAS AN EXCITING MOMENT FOR EACH GRADUATE, AS THEY OFTEN SAID THEIR CLASS REALLY FELT LIKE FAMILY.
BUT FOR SOME, THIS STATEMENT WAS TAKEN LITERALLY.
Jamie and Amy Thompson walked the stage as husband and wife. Something that hasn't happened in NSP for over 80 years.
"It was an awesome moment to share together," said Jamie. "We've been married for 11 years and this was just a really special day for us".
Both Thompsons HAD ALWAYS CONSIDERED A CAREER IN LAW ENFORCEMENT, but the decision to train and work together was not made lightly.
"It is something that you have to think about carefully," said Amy. "It does put stress on your relationship, its important that you go into it with a strong foundation of who you are as a couple".
However, the couple agreed before becoming a trooper, they were already very close and this experience hasn't changed that.
As for what's next for these troopers, they look forward to spending the holidays with their family and beginning their
FTO period.
Congratulations to the NSP 61st basic recruit class!