A new brew: Lazy Horse Brewery helps veterans fight suicide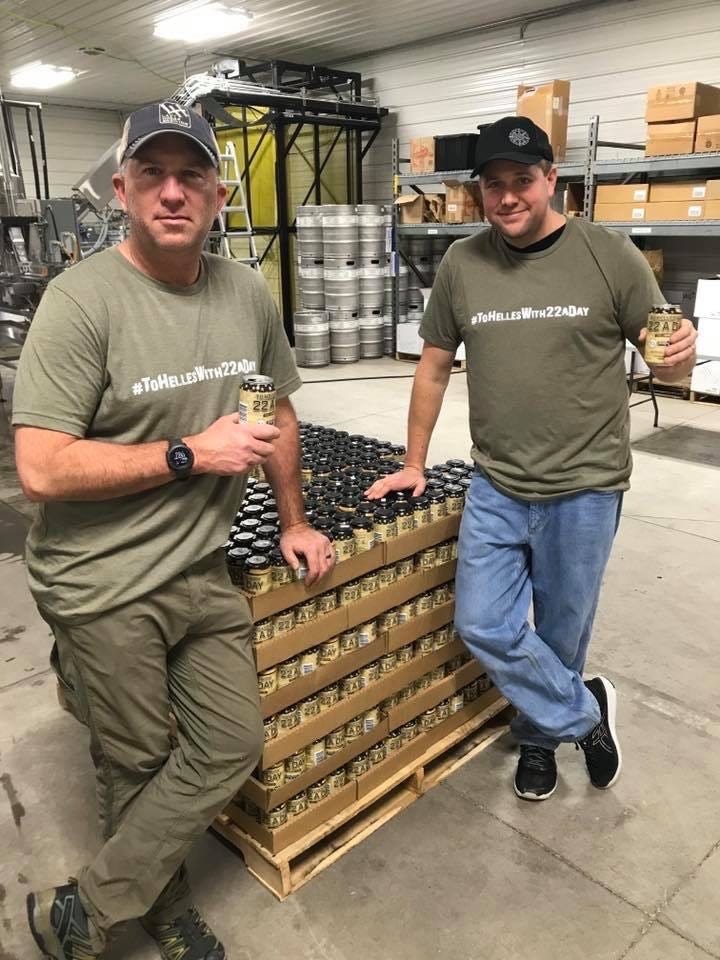 Lazy horse brewery just canned their newest beer, called "To Helles With 22 A Day"
It is a reminder of the statistic that veteran suicides are 22 a day, and organizations worldwide are trying to bring that number down to zero.
After the brew process started on Veterans Day, "Today kind of just kind of followed into that. A great turnout when we opened the doors at 1 o clock. I think we sold almost 100 6 packs already, so just today alone we've sold just over 500 dollars for the cause," Owner and Brewmaster of Lazy Horse Brewery, Jim Stutzman said.
And the cause? It's a German style lager to help support the fight against veteran suicides. They are intending to sell 172 cases of the beer and 5 dollars of every 10 dollar 6 pack will go to buddy check to help reduce veteran suicides.
"There's a lot of people out there that are willing to support this, and we are very fortunate to be able to have a platform that allows us to reach out to as many people as we do, and to have as big of an effect as what we can have," Stutzman said.
This unveiling is in partnership with Buddy Check, a group that reaches out to other veterans and helps them network with people that understand what they've been through.
"Whether it's dealing with the Veterans Affairs or just the sense that people don't relate to the things that you've been through, which is something that every veteran goes through from the time they get out until the end of time," Stutzman said.