A new family owned furniture store opens in Lincoln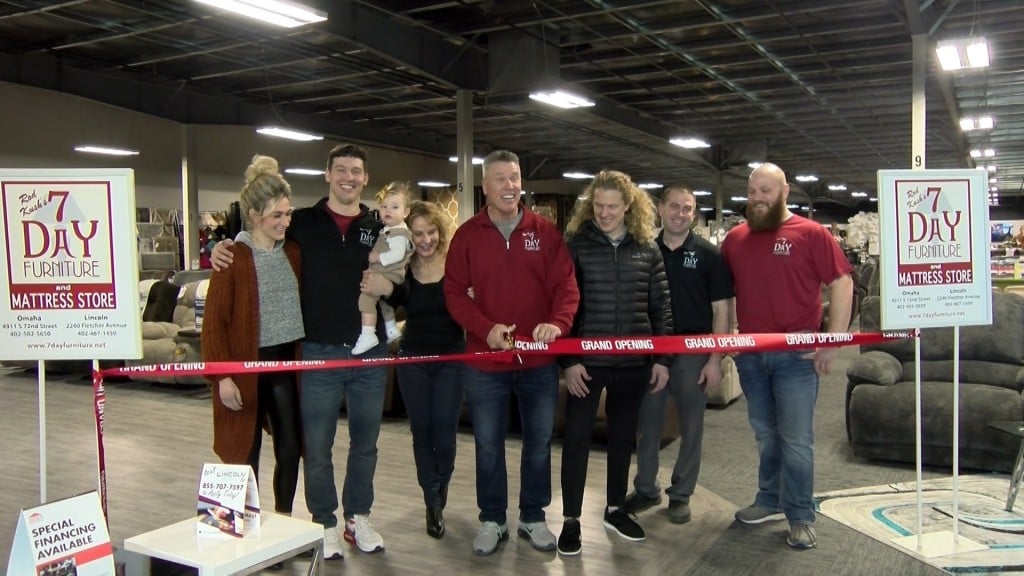 If you are looking for some furniture, a new family business is now open in Lincoln.
Rod Kush's 7 Day Furniture held a grand opening on Saturday morning, showcasing new state of the art furniture, from bedding to dining tables and art.
Owner Rod Kush says he is proud to share the store with his sons and bring more quality furniture choices to Lincoln.
"We have a lot of the newest stuff, It's the all the new fabrics, the new glass art that we have now too, the new bling that we bring to the store, power footrests," said Kush. "Everything's gone to power right now so, you really don't have to do a thing except push a button."
THE STORE IS OFFERING FREE DRIVEWAY DELIVERY AND MARKED DOWN PRICES NOW THROUGH PRESIDENT'S DAY.
THE NEW LOCATION IS 2240 FLETCHER AVENUE, OPEN MONDAY THROUGH FRIDAY, 10 A.M. TO 9 P.M., SATURDAY, 10 A.M. TO 8 P.M. AND SUNDAY 11 A.M. TO 6 P.M.