'A problem down the road': Residents talk about the state of Crete as more people are tested for COVID-19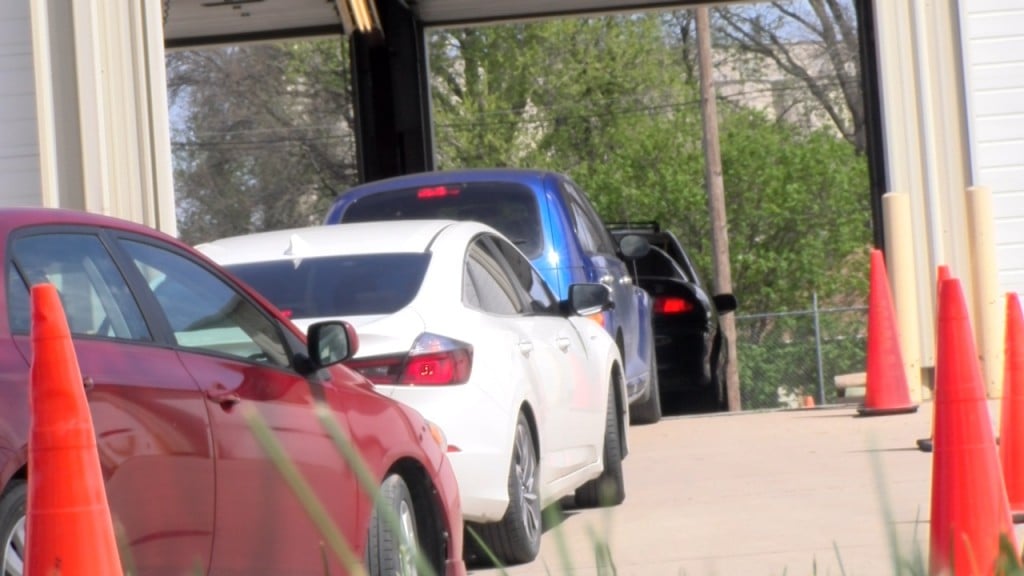 "They called us and so, here we are," joked the Nebraska National Guard's Captain Amanda Borecky.
The Nebraska National Guard Joint Task Force for COVID Testing partnered with Public Health Solutions to, once again, set up a coronavirus testing facility in Crete.
Last Thursday, April 23rd, the National Guard began their first round of testing in Crete, compiling about 100 tests. On Friday, they were able to triple their numbers, collecting about 300 tests from local residents.
"It's very humbling and reassuring," said Cpt. Borecky. "A lot of us have been a part of the guard for about 5, 10 years. So being able to come out, to not only help the community, but to our home state has just been a blessing and we are grateful to serve the citizens of Nebraska".
We were able to reach out to some local residents, who live just down the block from the test site.
Kim Johnsen of Crete said she's "glad they are doing as much testing as they are because we really need to find out how many people are positive in this town".
Kim's concerns are heightened following the announcement that Crete's Smithfield Foods' meat packing facility is staying open, despite dozens of workers testing positive for COVID-19. It's a national decisions that she says might not be best for her community.
"I believe that it was negative. I feel that if they do have it and they keep working, it's just going to keep spreading. It's gonna become a problem down the road, you know, two weeks from now, three weeks, four weeks. I understand that people want to get back to work and we want to have people work. I sure wish- I just feel sorry for the people out there".
While other residents voiced concern that locating the testing site at the center of Crete, rather than near the outskirts, will increase the likelihood of community spread cases rather than decrease them.
Kim's neighbor, Lindsey Hochstetler, said she believes officials are doing the best they can in this unprecedented situation, but still shares similar concerns.
"I know many Crete and surrounding community members who work at the Smithfield plant and they definitely have some concern," said Lindsey. "I understand that that is a very tough decision for those elected officials, but I also understand community members safety. I work at a medical clinic and I believe that community safety should be top priority".
Regardless, it was clear the Crete Community appreciated the support from the Nebraska National Guard, as it also stresses the reality of their situation.
"We are in a hotspot right now," said Lindsey. "Hoping that everyone is taking this seriously so that we can move forward together and hopefully overcome and get back to normal life".