A Ruff Rescue: Dog freed from truck's undercarriage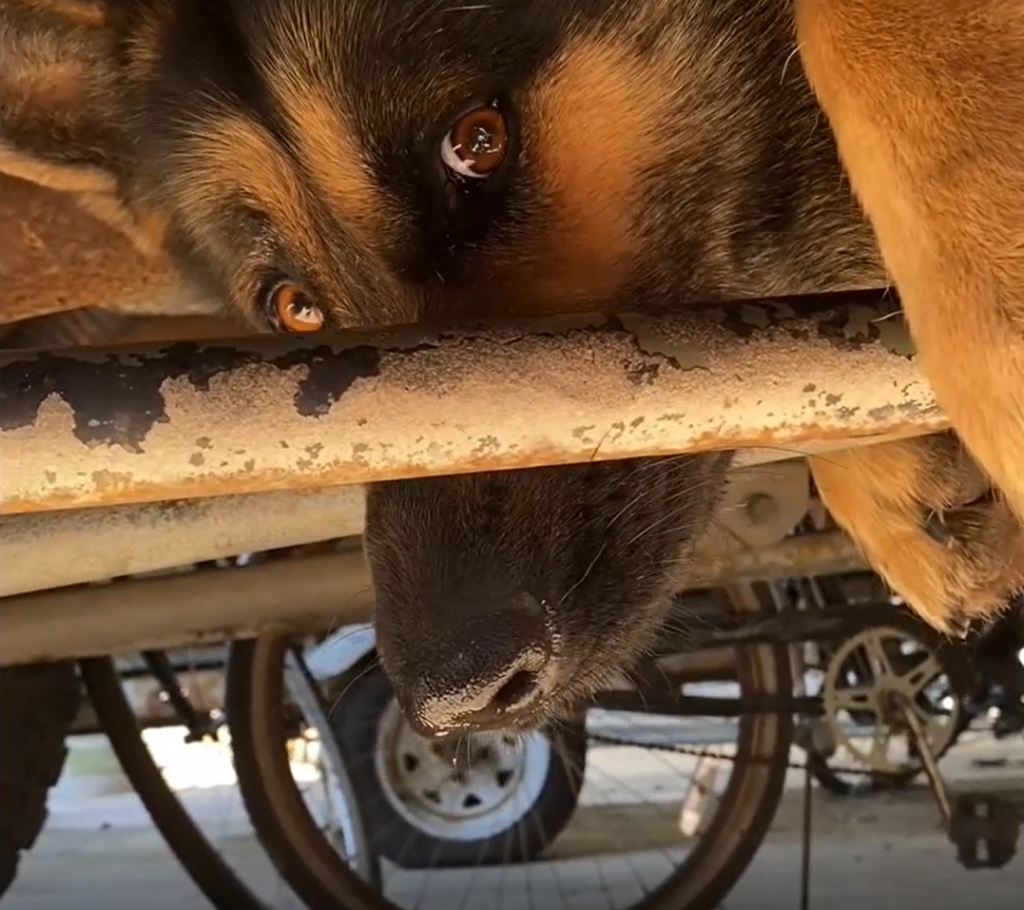 LUFKIN, Texas (KLKN) — Texas officers rescue a dog trapped under his owner's truck Sunday morning.
The dog, a 2-year-old German Shepherd named "Booger", was spooked by overnight storms and climbed into the truck's undercarriage. Booger's owner said he released what happened when he was his dog's tail sticking out from under the truck.
Ofc. Zane Anthony responded to the home and called in Lufkin Fire and Animal Control for help. Officers worked together to free the frightened canine by removing the front driveshaft and a sway bar.
The owner says Booger is doing well and appreciates everyone who helped free him.
"I hated calling, but I didn't know anyone else who could help," the owner said. "I just want the say thanks to the fire department, police department, and animal control. They really pulled me out of a bind."