A toy giveaway impacts hundreds of Lincoln families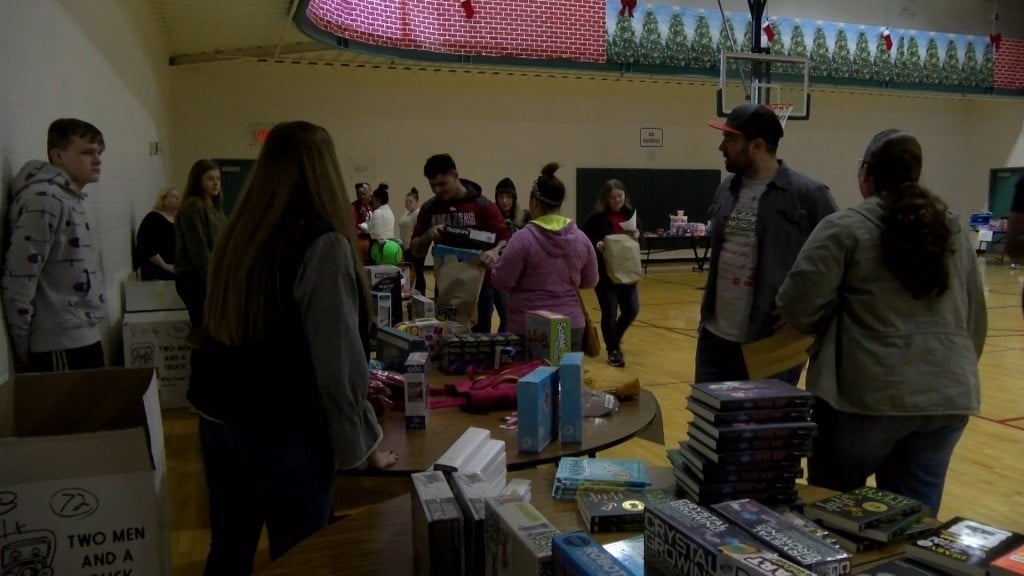 TWO NON-PROFITS gAVE OUT HUNDREDS OF TOYS TO lINCOLN FAMILIES SO THEY CAN HAVE A GOOD CHRISTMAS.
The non-profits are VisionarYouth and Toys for Tots who gave to hundreds of Lincoln families. Parents who registered for the event could pick toys for their child's age group, from newborns to teens.
The president of VisionarYouth KB Mensah said he saw the need for help when they gave out free haircuts earlier in the month.

"It's kind of hard out there for the parents and we know that," said Mensah. "So, we just did everything we could do, trying to help them and make it a little easier for them where they can have a great Christmas this year."
Parents could pick out the gifts while children played in a different part of the community center, to keep the presents a surprise on Christmas morning.
Mensah says the event was successful with the help of partners and volunteers, he plans to do another next year. For more information or to volunteer visit the VisionarYouth Facebook page.