VIDEO: Biden-Harris honor those we've lost to COVID-19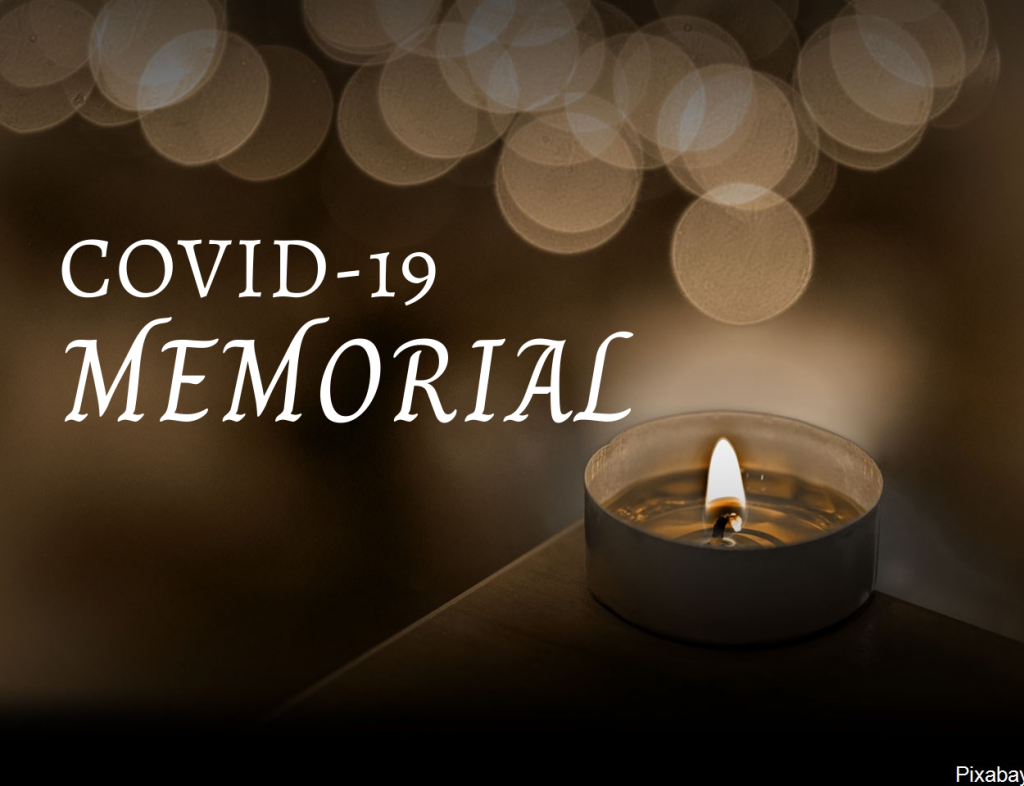 This event was previously live-streamed and has since ended.
WASHINGTON (ABC) — President-elect Joe Biden and Vice President-elect Kamala Harris attend a lighting memorial ceremony at the Lincoln Memorial Reflecting Pool, in honor of those we've lost to COVID-19. We'll bring you full coverage of the memorial both online and on-air tonight at 4:30 p.m.
---
With the Lincoln Memorial Reflecting Pool alit with 400 lights, the ceremony begins with a prayer from Cardinal Gregory.
"At this twit hour, our beloved nation reverently pauses in supplication to remember and to pray for the many thousands of people who have died from the coronavirus during this past year. We turn to the lord of all to receive these, ur sisters and brothers, into eternal peace, and to comfort all those who grieve the loss of a loved one. This virus more than taking the lives of too many of our citizens, as well as people around the globe, has left in its wake a sobering awareness that we are all united in the sorrow that we recognize today. We pray for those who have died and the families and loved ones that they left behind. We do not leave behind. We do so, not as strangers or disinterested persons, but as fellow citizens who share some limited portion of their grief and sorrow. We pray for the counts, families, and relatives who had to surrender their loved ones without the comfort and consolation of a familiar funeral ritual. According to their religious traditions, or selections. That prohibition only added to the sadness engendered by the death of a friend, a relative, or a colleague. May our prayer this evening serve as a small expression of our national desire to comfort and strengthen those who have endured the loss of a loved one to this pandemic. May it be a resounding gesture of gratitude for all those who have cared for the victims of this virus and their loved ones. Our sorrow unites us to one another a single people with compassionate hearts. May our prayer strengthen our awareness of our common humanity and our at a time when harmony seeks to comfort and strengthen us as a single people, facing a common threat that is no respecter of age, race, culture, or gender. Left us with one heart commend the who have died from this virus and all of their loved ones to the providential care of the one who is the ultimate source of peace, unity, and concorde. Amen."
Vice President-elect Kamala Harris then took the podium.
"We gather tonight, a nation in mourning, to pay tribute to the lives we have lost, grandmother or grandfather who was our whole world, a parent, partner, sibling or friend who we still cannot accept is no longer here. And for many months we have grieved by ourselves. Tonight, we grieve and begin healing together. Though we may be physically separated, we, the American people, are united in spirit. And my abiding hope, my abiding prayer is that we emerge from this ordeal with a new wisdom to cherish simple moments, to imagine new possibilities, and to open our hearts just a little bit more to one another."
Next, a heartfelt delivery of Amazing Grace by a nurse who says singing gives her the strength to get through the day.
President-elect Joe Biden closed out the ceremony with these short remarks.
"To heal, we must remember, and it's hard sometimes to remember, but that's how we heal. It is important to do that as a nation. That is why we are here today. Betweensundown and dusk, let us shine the lights in the darkness along the sacred pool of reflection and remember all who we lost."