Acton Academy Lincoln hosts first-ever 'Kidpreneur Fair'
More than 30 young entrepreneurs showcased their start-up businesses on Saturday.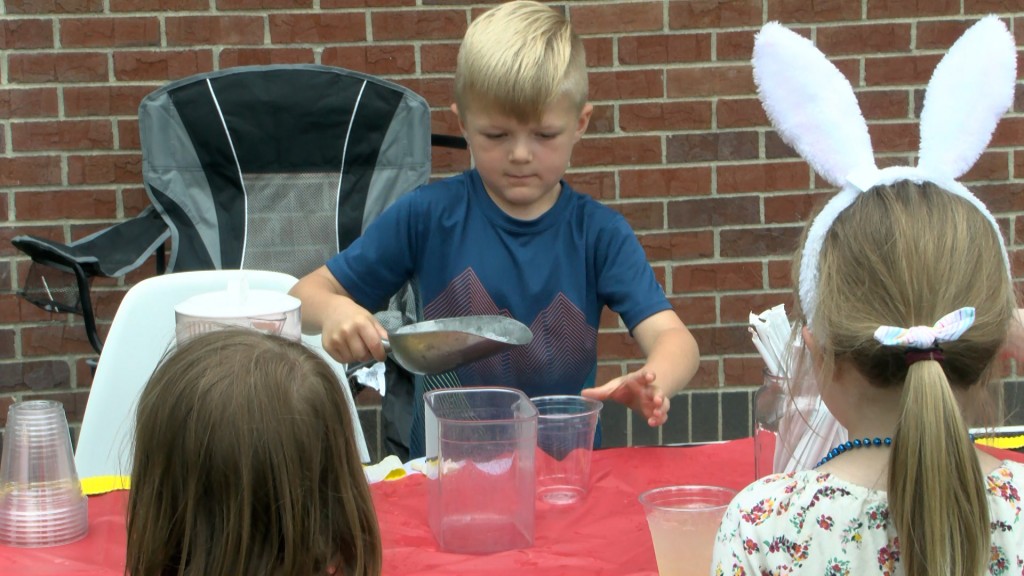 LINCOLN, Neb. (KLKN) — Dozens of kids made their way to Acton Academy on Saturday, but it wasn't for school. Students ages five to 15 showcased their own start-up businesses.
"They're selling real products for real money, and as you can see to real customers," Acton Academy Lincoln owner Zach Harsin said.
Over 30 kids participated in the fair. Participants had to develop a brand, create the product or service and then build a marketing strategy. They were also judged on seven different categories, from their engagement, presentation, how their business could actually function in the real business world and more.
Eight-year-old Sammie made over 60 cards to sell in the fair.
"I do like to draw, especially designs and things," Sammie said.
The kids each had booths that were set up outside the Academy. The parents enjoyed watching their kids showcase all their handwork.
"I just want to say how proud I am of her," Sammie's mother Audrey Sebenker said. "This is her first time doing something like this, and I know there's just so much to learn from this."
From birdhouses, cookies, lemonade, dog treats, and even Popsicle, every kid had something unique to sell.
Sisters Addison and Sydney made organic popsicles. They sold out of all 100 of the treats. It took about three hours to make the popsicles. The sisters said they hope to sell them at the farmer's market for one big reason.
"My parents always drag me to the farmers market because they want to buy vegetables," Addison said. "But if I was a kid, I would really want to buy popsicles during a day where you're forced to look at vegetables."
The winner of the fair will be featured on the Drive Time Lincoln radio show to talk about their business.