Air compressor stolen from construction site, Lincoln Police say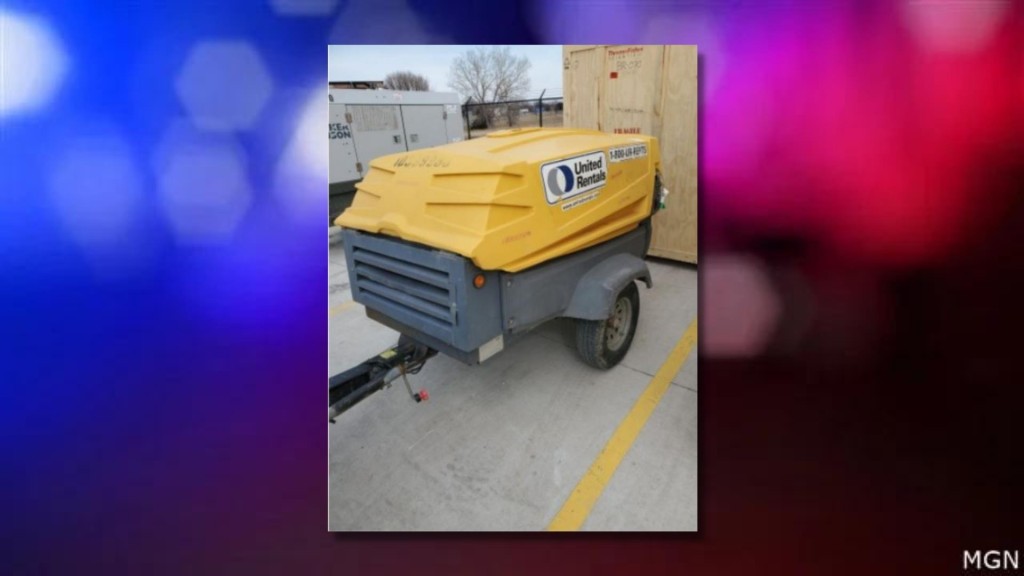 LINCOLN, Neb. (KLKN) – An air compressor worth more than $18,000 was stolen from a construction site in Lincoln, police say.
The compressor is said to have been stolen between Monday night and Tuesday morning.
It went missing from a construction site near 27th Street and Fletcher Avenue, according to Lincoln Police.
A trailer that was attached to the air compression was also reported stolen.
Police say the air compressor will no longer have the 'United Rentals' sticker on the side.
Anyone with information is asked to call Lincoln Police at 402-441-6000.