Alcohol sold at Pinnacle Bank Arena for Big Ten wrestling championship
Big Ten wrestling championship prompts alcohol sales at Pinnacle Bank Arena.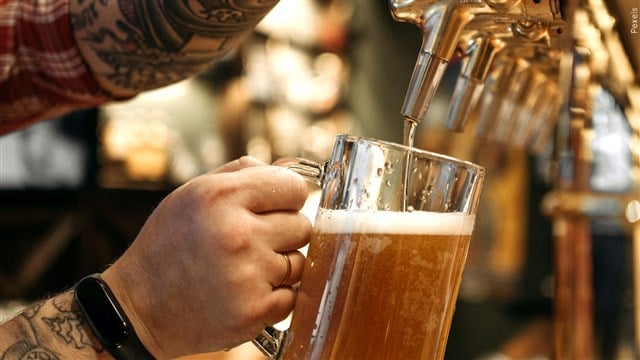 LINCOLN, Neb. (KLKN)– On Saturday alcohol was served for the first time at Pinnacle Bank Arena at the Big Ten wrestling championship.
Fans were excited about the policy change, but this doesn't apply to all athletic events hosted in Pinnacle Bank Arena.
This change does allow the university president and chancellors of each campus to choose when and where the sale of alcohol takes place.
When discussed on Feb. 11th, the Big Ten wrestling championship decision to distribute alcohol was approved with no clear decision on what's to come.
"Our Board and administration have thoughtfully explored these issues for years, together with our athletics colleagues, business teams, and others. This proposed policy change is a common-sense first step if we ultimately decide to consider alcohol at any additional athletic events," said Nebraska University System President Ted Carter.
The Big Ten wrestling championship is being hosted at Pinnacle Bank Arena on March 5th and 6th.