"All we needed was a ray of hope in this tragedy", Cat found near Florida condo rubble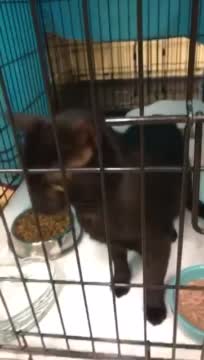 SURFSIDE, Fla. (KLKN) – A story of hope coming out of the destruction in Surfside, as a cat found wandering near the pile of rubble has been returned to its owners.
The cat's name is Binx. FEMA workers found the cat near the Champlain Towers South building on July 8.
It was taken to a cat shelter while rescuers tried to find the owners.
The Kitty Campus posted "All we needed was a ray of hope in this tragedy. Today was one of the most amazing days. One of the survivors came to see the cat and to determine if it was her family's cat and IT WAS! We are so grateful to be able to help in any small way. These families lost so much but our south Florida communities' work was able to give them this. Thank you!"