'Almost a blessing': Lincoln man describes recovering from COVID-19
Though his case was mild, he is using his experience to encourage his fellow citizens to stay calm through the storm.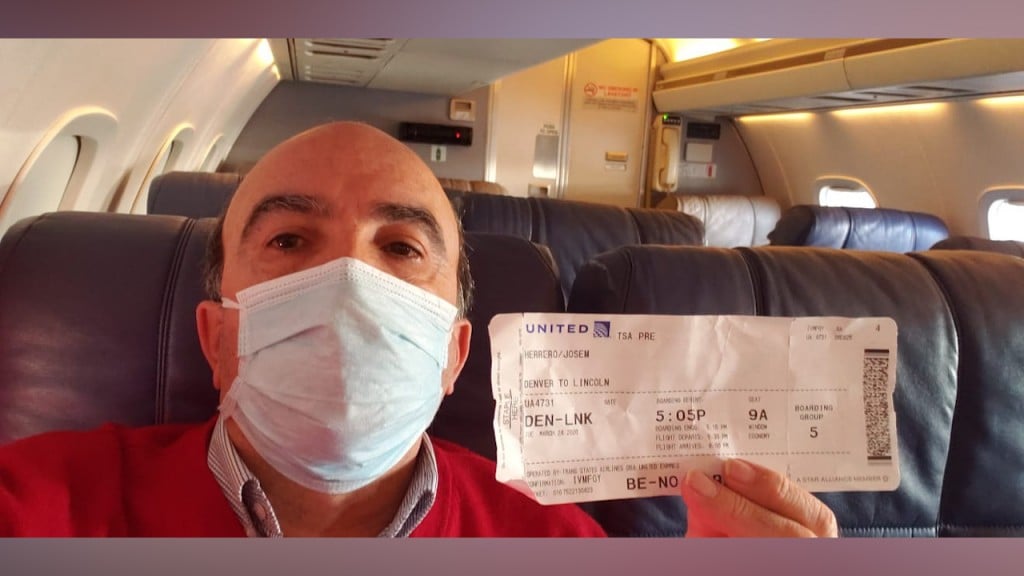 Local educator Jose Herrero may have contracted COVID-19 as a travel related incident.
"Six months out of the year I am travelling. In my case, when I was in Madrid working at a university, we got the news that COVID-19 had infected a lot of people in Madrid and other parts of Spain and the authorities recommended that we should shut down the university," said Jose "Pepe" Herrero, international educator and US Director of University of Madrid, Comillas.
In Spain, he was providing for and taking care of his loved ones through their pandemic when the United States issued all citizens to come back from abroad. His sister tested positive and his brother-in-law was already being treated for a long form of cancer.
"I was staying with my sister and her husband in Madrid and then we got some news by the state department to immediately repatriate American citizens that were working overseas," said Herrero.
So, he began a long journey to make it back, which included several flights from Spain, to London, to California, and finally home to Lincoln, any which number of ways he could have gotten the virus.
Back in Lincoln, he tested positive. He had a mild fever, wasn't feeling very hungry, and lost his sense of smell.
"I was detected having the virus here in Lincoln and it's been a very good experience. I got very mild symptoms, I followed the doctor's recommendation and also the public health authorities and I was quarantined for 14 days," said Herrero.
He came out negative and has been healthy and back in society for the past three weeks.
"To be honest with you, the 14 days went like 14 minutes. I feel well. I was busy answering email, watching TV, so it was a very very good experience, I mean, for me isolation was almost a blessing," said Herrero. "And then of course watching the news was really really good in terms of knowing what all this is about."
From his experience going through what we all fear right now, he wants us to know this:
"What I have to tell the people of Lincoln is just to follow their doctor's recommendation, the health authority recommendations. The bottom line is to live this time as a challenge in your life and don't let fear get over you," said Herrero.
He thanks all the help he had along the way.
"I think there is a very good response by the hotline in Lincoln. I think the Department of Health is doing a great job, the nurses there were outstanding, so I have to tell you that the nurses handling the hotline are very patient, are very well informed, are very compassionate, so I give 5 stars to those nurses that are in Lincoln here at the Health Department.," said Herrero.
And he wants to remind us to stay calm and to not panic if we test positive for coronavirus.