Alps Bark Park set to open on Monday
The new dog center offers several services all under one roof.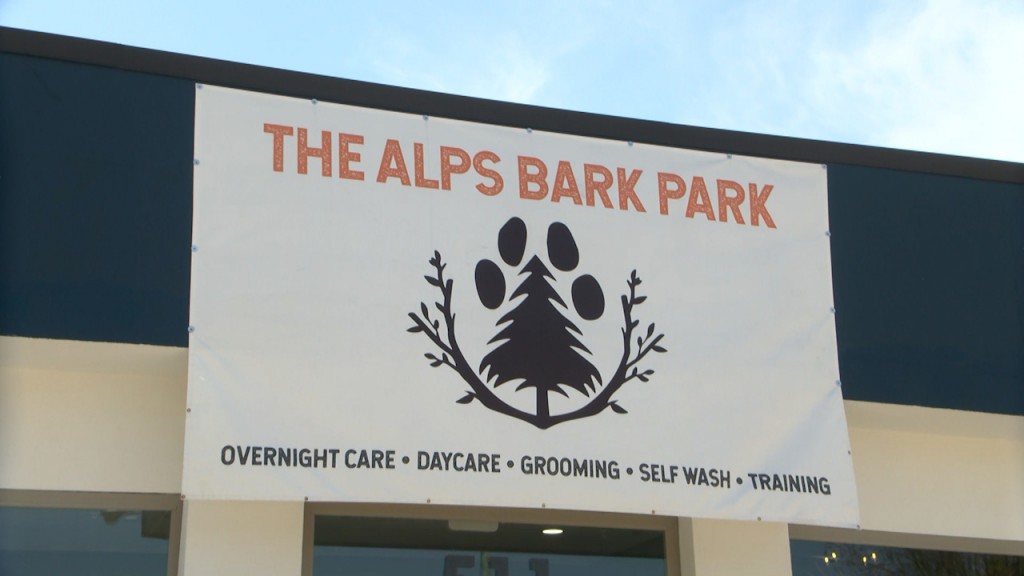 LINCOLN, Neb. (KLKN) – Alps Bark Park is Seward County's newest doggy day care center. The business is set to open on Monday, but is hosting an open house this weekend.
"This will be Seward County's very first multi-service dog care facility, meaning all dog services will be under one roof in one convenient location," owner Scott Dinslage said.
He said small communities have been struggling to find dog services, and will go to various towns throughout Nebraska just to get the needs of their dogs met.
Alps Bark Park offers grooming, self-wash, overnight care, daycare and an indoor dog park all under one roof. Employees are trained to make sure each dog has an experience tailored toward their specific needs.
"We want to really watch each dog individually and create a plan that gives them the most enrichment while they're on their adventure here at the Alps Bark Park," Dinslage said.
The dog center has been over a year in the making. Dinslage said the pandemic brought some challenges, but his staff is ready to bring something unique to Seward County.
"Finally it's here and finally we're ready to open our doggy doors to the public, and offer some much needed services to Seward County."
If you're interested in checking out the new dog center, Alps Bark Park is having an open house on Sunday. May 2 from 1-4 p.m. Starting Monday, all services will be fully open to the public.