Animal welfare advocates push for new legislation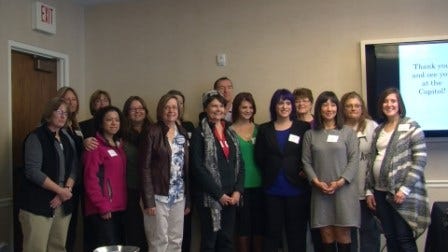 By: Lauren Fabrizi
lfabrizi@klkntv.com
Jessica Ellis, president of the Nebraska Rescue Council, knows what it's like to take in puppies who've been abused or neglected in the care of commercial breeders.
"The thought of an animal not being treated properly and just being treated like property, and not having food or water available to them or a human to call their own," Ellis said. "It's heartbreaking, really sad."
She and Whitney Kamish of Pug Partners of Nebraska are hoping there will be stricter punishments for those who don't give animals the proper care.
LB 377, a bill that's been introduced this legislative session, calls on the Nebraska Department of Agriculture to file complaints with local law enforcement if a dog or cat has been removed from a breeder for alleged violations.
"People need to be held responsible, we have a responsibility to take care of the animals in our care," Kamish said. "To end the cycle of abuse, we've got to put a stop to that circle there."
Ellis and Kamish met with Sen. Burke Harr Monday to express their concerns in the hopes he'd vote in favor of the bill. They're just two of several animal welfare advocates pushing for that legislation. A group of about 15 gathered for the Humane Society of the United States' annual Humane Lobby Day.
This year, they're focusing on four bills. If signed into law, two would target commercial dog and cat breeders. Another would ban the open season of mountain lion hunting. The fourth would repeal the Black–tailed Prairie Dog Management Act.
"Anytime we have an opportunity to increase provisions for animal welfare in the state, I think we need to take that opportunity," Jocelyn Nickerson, Nebraska state director of the HSUS said. "These bills are just part of that process. And I hope each one of them makes it to the floor, and makes it to the governor's desk."
Department of Agriculture officials said they will pay close attention to the bills, and advocate parts they feel would improve their program, given they hit the legislative floor.