Annual Holiday Run brings over 200 dogs to Pioneer Park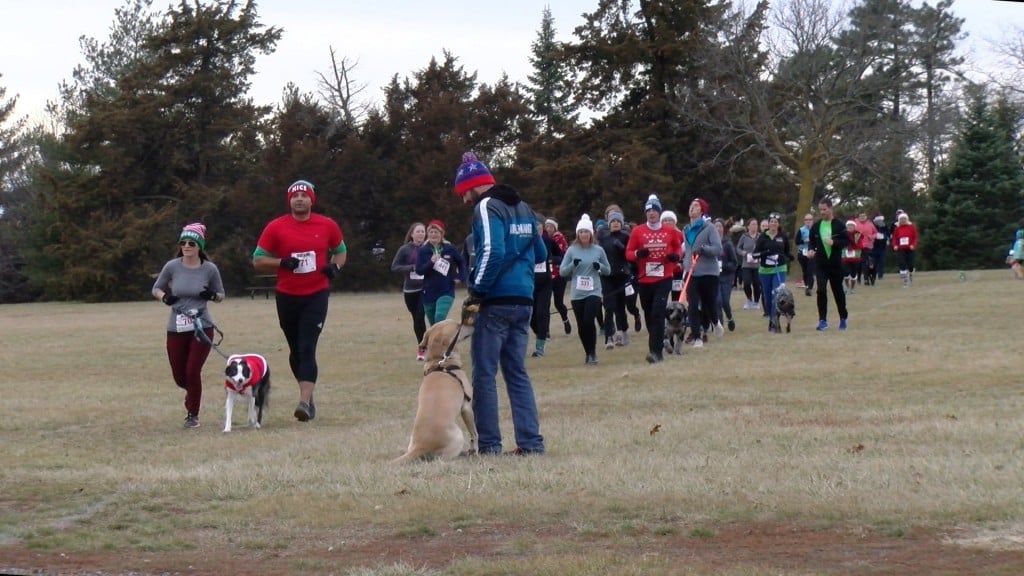 Two legged friends and four legged friends chose to run for a cause today at the Annual Holiday Run to support Capital Humane Society.
"It pushes me to get out in the winter and just seeing everybody in their dogs and everybody dressed up in fun holiday gear," said Tara Parpart. "Lots of kids come out I think its cool for them to see the dogs and for the dogs to be able to socialize."
Lincoln Running Company and the Lincoln Track Club hosted the event at Pioneers Park. Runners wore festive costumes and participated in the 5-k or the mile run.
"Runners love to run and they realize dogs love to run, its innate," said Ann Ringlein. "So, to bring them out here and they can do the things they love with their best friend, with their best four legged friend."
Over 500 people and over 200 dogs participated in the event today. Owners brought their dogs and children to run the race and free cookies and hot chocolate were enjoyed by all.
"It is such a good time of year to do it because its a holiday season," added Ringlien. "We all wanna do well and we all want to do good things. This is a great way to kick it off. Just to run the race, take your dog out let your dog have a ton of fun and maybe get yourself interested if you don't have a dog, into adopting one."