Anyone recognize this red awning?
A KLKN fan reached out to us to help reunite the item with the owner.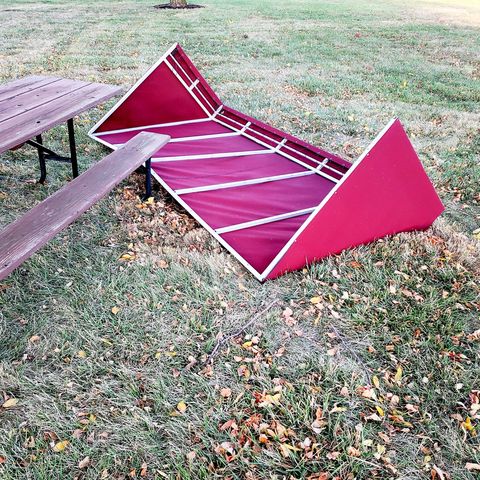 LINCOLN, Neb. (KLKN) – Waking up in Nebraska this morning you might have more in your yard than you did yesterday, thanks to that wicked windstorm Sunday.
A viewer reached out to us about a red awning with hardly any damage, just laying at the northwest corner of the intersection of 14th and Burnham.
Jules Russ tells us the fabric isn't damaged and the frame is slightly bent.
RELATED NEWS: OTHER STORM DAMAGE FROM SUNDAY STORMS