April to end on a hot note?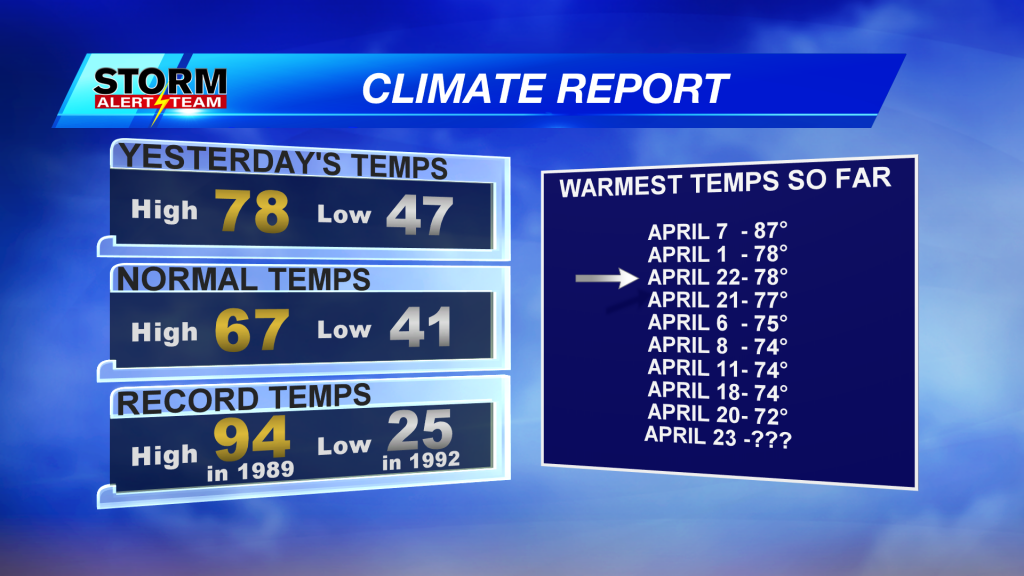 It's no surprise that April has had its fair share of cooler and warmer than average temperatures. So far we've seen 10 above normal temperature days with 9 of those having highs at 70 degrees or warmer!
Yesterday, April 22, we managed to hit a high of 78 degrees. Which is tied for the second warmest temperature this month. Average highs range from 59 to 69 degrees between April 1st and April 30th. Today will be the 10th day above 70 this month!
According to the Climate Prediction Center, these 70+ days will continue through the end of April and the beginning of May. If you're looking for rain relief, you'll need to wait a little longer as we are expected to stay slightly drier than average.