'Are you registered to vote,' asks group looking for new voters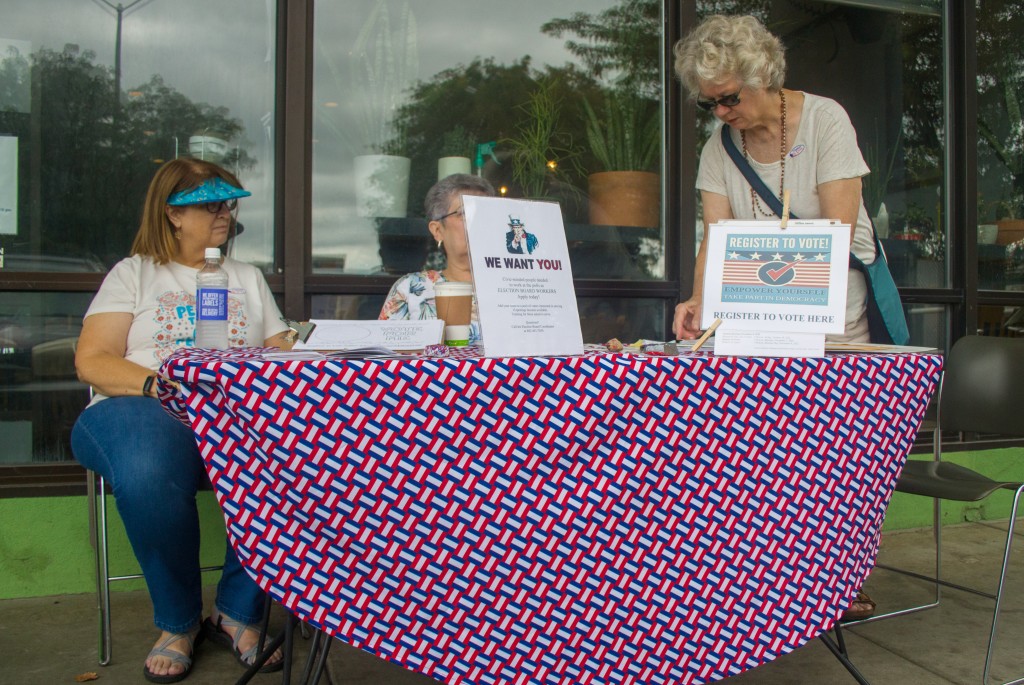 LINCOLN, Neb. (KLKN) — With the Nebraska general election season slowly approaching one group of ladies is helping residents prepare to have a say in how their local government is run.
Set up outside of Meadowlark Coffee just off of South and 16th members of the League of Woman Voters had a smile on their faces and pamphlets in hand to ask coffee drinkers, 'are you registered to vote?'
One of those volunteers Jackie Egan made it clear that the commission and the League's goals aren't to get voters to pick a party but to have voters understand that their vote and voice matter.
"It is important to us that we are as nonpartisan as possible, and it's important to the election commission that we are not attempting to register people for my party or your party, but that we are attempting to register people so that they'll vote regardless of their party affiliation," Egan said.
Egan was passionate to get would-be voters prepared for the upcoming election in November, helped by the information pamphlets put together by the election commissioner's office, to give step-by-step information on the who's and how's of voting.
"As a democracy, our vote represents our voice, and gives us an opportunity to say we want change, or we want this or that issue addressed. If I don't vote I don't have the right to express indignation, if I vote I can say this is not okay," she said.
The league was also looking for those interested in helping out at the polls come election time.
Egan said while the job is technically unpaid, volunteers can receive stipend pay, but she restated that being a part of the election process is what the whole thing is about.
"What is chosen at the polls, policy change, results in candidates taking positions in office that affect me and affect them," Egan said.
When it comes to the commission setting up both around town, they aim to be as unbiased as possible, and all the volunteers at the booth were aware of that.
"We have three of us and we represent three parties, whenever we are sitting at tables having voter registries we have to have at least two different parties represented," Egan said.
The seemingly strict process is all part of a greater good that seeks to not beef up other parties but to raise those numbers at the polls, where they matter most.