Area schools celebrate Red Ribbon week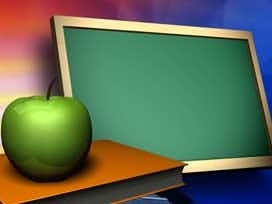 By: Rachael Witter
rwitter@klkntv.com
It's Red Ribbon week at area schools, teaching kids to stay safe and drug–free. One school even got a big surprise Wednesday.
Usually we think red ribbons pinned on shirts and lessons in being drug free. But the Trinity Lutheran School got all that…and more this week. October 22nd through the 30th marks red ribbon week across the nation. It's an anti–drug campaign aiming to teach students the importance of staying safe and being drug–free.
"Try to stay close to parents and try to keep away from drinking too many drugs," student Drew Clanton said.
But Trinity Lutheran School had a big surprise for students. This week is red ribbon week at area schools and these kids not only learned a lesson in staying safe, they got a helicopter to fly right on their playground.
A red helicopter, piloted by a student's grandpa…landed right behind the school. "Stay safe" was the message they wanted to get across. The pilot told students drinking and flying wasn't allowed, and you need proper lessons to fly a helicopter. Staying safe is important, whether you're on the playground, or thousands of feet in the air.
The helicopter landing was a very special way to celebrate red ribbon week…and the school is celebrating in other ways, too.
"We passed out ribbons and pencils and then this Friday, we have our…we end our red ribbon week with a family movie night, we have free movies and free refreshments for our families to come and enjoy and just celebrate being a drug free and a safe campus," Principal Mervin Dehning said.
It will be a day to remember for these students, after all, it's not everyday a helicopter lands at your school. The kid's reactions say it all. The helicopter was a great way to get the kids excited about red ribbon week and what it's all about.