Art Bus LNK hands out free Christmas presents to Lincoln neighborhood
The mobile art studio is giving back to the community this holiday season.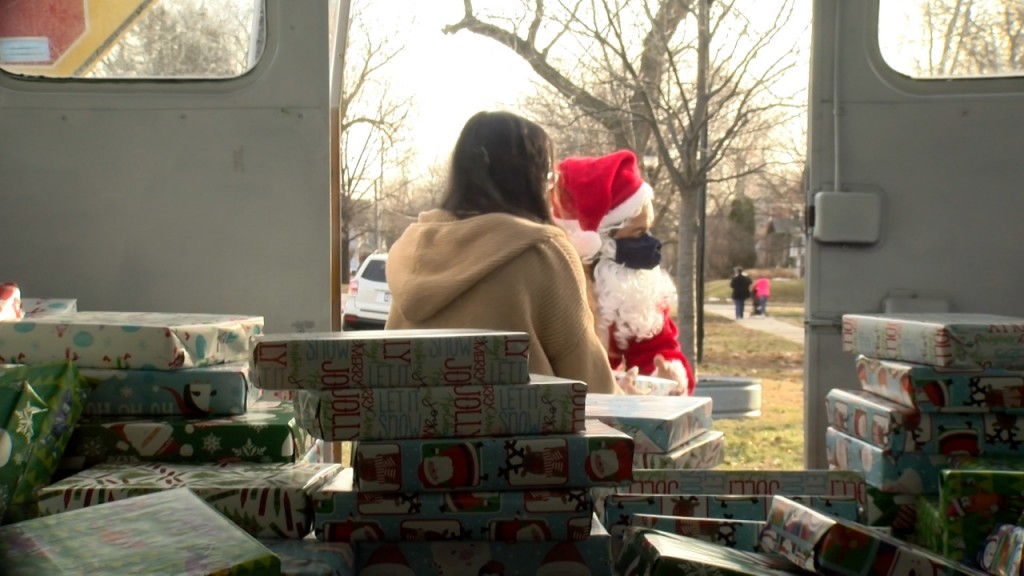 LINCOLN, Neb. (KLKN) –  After conducting surveys and gathering information, Lincoln resident Letura Idigima learned young artists in the area had little to no access to art supplies. As a result, she founded Art Bus LNK, Lincoln's first mobile art studio.
The bus has served over 400 students since opening in June, giving them the opportunity to learn and heal through art. On Tuesday, the team spread Christmas cheer in Lincoln. Art Bus LNK walked throughout south Lincoln just near Everette Elementary School, handing out Christmas gifts to children.
It's all apart of Art Bus LNK's "Seven Days of Giveaways" event. The bus partnered with seven local businesses to help distribute over 200 presents. Paint kits, music memberships, gift cards, sewing machines, art supplies and even a camera were given out to children of all ages. Santa also took pictures with the kids, free of charge.
"It felt good," Idigima said. "It took a lot of time to put these gifts together. "It's all great to be able to have Santa hand over the gifts and see the smiles."
Art Bus LNK is always accepting donations. You can also nominate a young artist to receive a gift. For more information, visit Art Bus LNK's website.