Art Bus LNK opens shop in library parking lot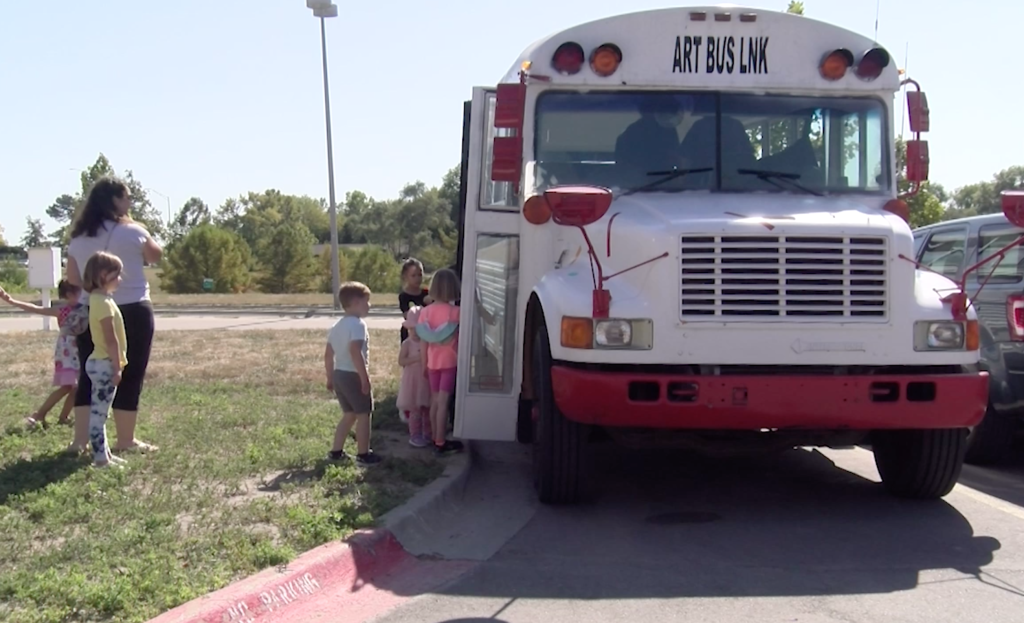 LINCOLN, Neb. (KLKN) — Lincoln library visitors got the chance to spend a sunny Sunday making art inside a school bus.
Each Sunday in October, Art Bus LNK will be found in a different parking lot.
Today, it was at Bess Dodson Walt Library, with several waiting in line outside the bus.
The rules are simple: "Draw whatever you want, whatever comes to mind."
The nonprofit launched in June 2020, with the goal to use art to reach children in underserved areas.
"There aren't a whole lot of art programs or organizations in Lincoln that service those living in central Lincoln," founder Letura Idigima said.
The bus's mobility plays a huge role in achieving the organization's mission statement.
"So the goal was just to bring art into those different communities and make it accessible to kids that don't have transportation or funding to come out," Idigima said.
She said that the activities are free for kids in all of Lincoln's neighborhoods.
Next Sunday's bus stop event is scheduled for 2 p.m. at Eiseley Library near 14th and Superior Streets.