WATCH: Article of Impeachment to reach Senate Monday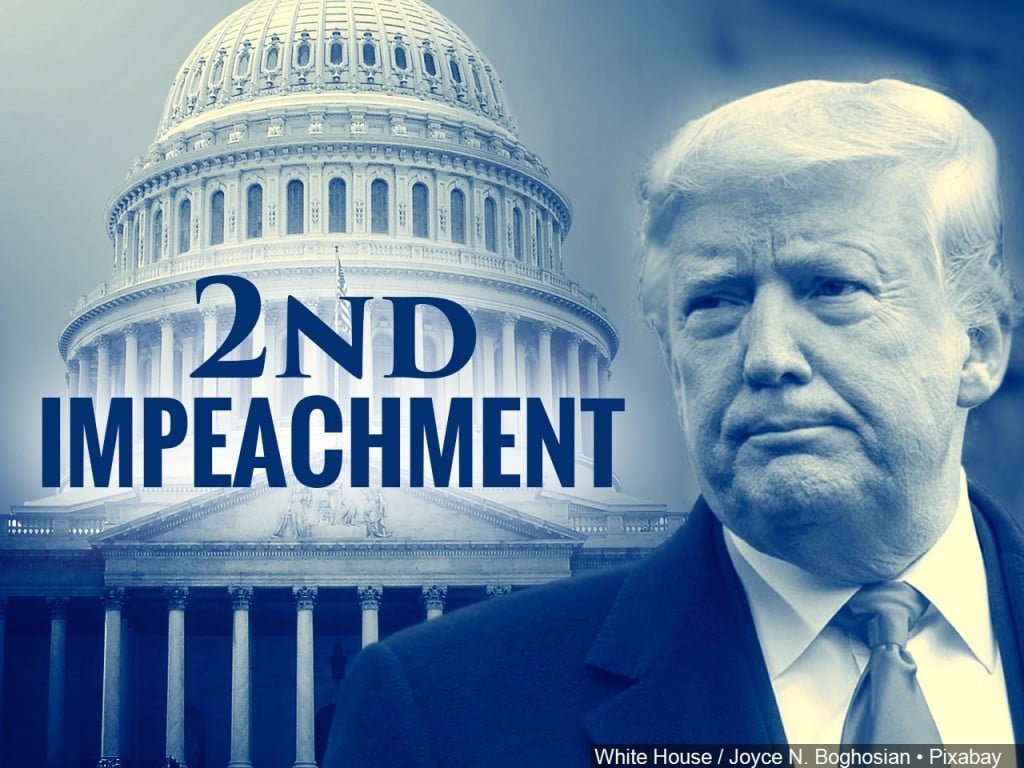 WASHINGTON (KLKN) — During a speech on the Senate floor, Sen. Chuck Schumer announced he had been informed by Speaker Nancy Pelosi that the article of impeachment against former-President Donald Trump will be delivered to the Senate on Monday.
Pelosi would confirm this statement shortly after, stating, "we are respectful of the Senate's constitutional power over the trial and always attentive to the fairness of the process, noting that the former president will have had the same amount of time to prepare for trial as our Managers. Our Managers are ready to begin to make their case to 100 Senate jurors through the trial process."
The update came while the Senate voted on Lloyd Austin's Secretary of Defense nomination. Austin's nomination was confirmed around 10:15 a.m., making him the first African American to lead the Department of Defense.
This is a developing story and we'll keep you updated as new details are released.
Read Sen. Schumer's full remarks below:
"The Senate will also conduct a second impeachment trial for Donald Trump. I've been speaking to the Republican leader about the timing and duration of the trial, but make no mistake, a trial will be held in the United States Senate and there will be a vote on whether to convict the President.

"I have spoken to Speaker Pelosi who informed me that the articles will be delivered to the Senate on Monday. Now, I've heard some of my Republican colleagues argue that this trial would be unconstitutional because Donald Trump is no longer in office. An argument that has been roundly repudiated, debunked, by hundreds of constitutional scholars, left, right and center, and defies basic common sense. It makes no sense whatsoever that a president or any official could commit a heinous crime against our country and then be permitted to resign so as to avoid accountability and a vote to disbar them from future office. Makes no sense. Regardless, the purveyors of this unusual argument are trying to delay the inevitable.

"The fact is the house will deliver the article of impeachment to the Senate, the Senate will conduct a trial of the impeachment of Donald Trump. It will be a full trial. It will be a fair trial. But make no mistake, there will be a trial, and when that trial ends senators will have to decide if they believe Donald John trump incited the election — insurrection against the United States."