Ask the pros: best tips and tricks to land a job
Heartland Staffing Solutions on North 48th and R streets would like to welcome you to the world of employment.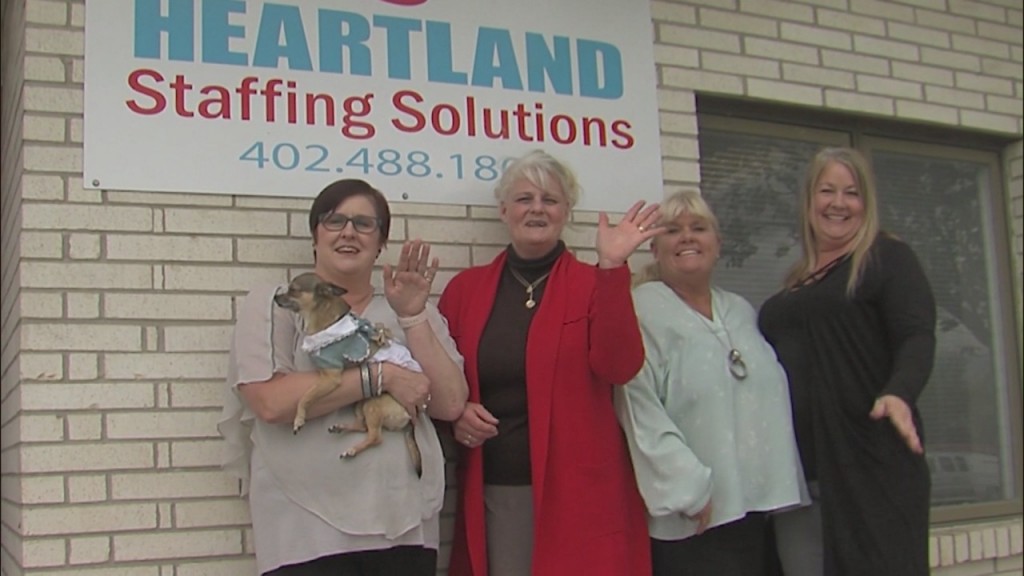 When you're looking for a job, it can be a difficult time. Especially through COVID and the loss of jobs nationwide, there are a lot of pressures out there.
Heartland Staffing Solutions has the tips and tricks to stay on top of the game. They work with you to find long-term career paths that sticks to your liking.
"So we looked at a number of different jobs and kind of met in the middle, found a great place and just took off from there. It's really easy," said Tristan Nava, a gentleman who just recently landed a job as a Warehouse Clerk at Rivers Metal and used the job finding process through Heartland Staffing Solutions.
"What would you like to do first of all, just dream, what would you like to do, then research companies that do what you'd like to do and be realistic in your skill, so do an inventory of that, and then reach out to the companies, if they don't have any postings, doesn't matter, you reach out, because I bet you that one of them will be looking, but they haven't posted the job yet," said Cathy Black, co-owner at Heartland Staffing Solutions alongside her sister, Tina Robinson.
"I mean period, just get yourself out there," said Nava.
They say to apply, apply, APPLY.
"The hard work is the golden rule." said Black. "You know when I was a performer I had to audition maybe 30 times to get one gig, well you need to interview many times, you need to submit your application maybe 50 times, 100 times to get one job. If that's what it takes, it's your job from 8 in the morning until 5 at night or longer until you find a job."
Then, you keep your tabs on the companies you really want to be a part of.
"And follow up with a phone call, how many follow-ups did you do to the companies that you applied. There's nothing wrong with that," said Black.
Lastly, they say there is a 4 second attention span for each individual reading your resume, so make sure the first 4 seconds exemplify who you are so that you can grab the employers' attention.
When you're in your interview, you should LISTEN, SMILE, BE HONEST, and to limit what you say, because LESS IS MORE.