Assault rates down in downtown Lincoln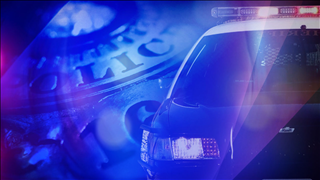 Lincoln Police Department reports that assault rates are down in downtown Lincoln and the center part of Lincoln more so than other parts of the city.
The results show a steady decline in assaults downtown and in the Haymarket.
Disturbance calls are also lower this year, 238 in 2019 compared to 267 calls made last year.
"We want to give a lot of credit to the downtown bar owners and those that patronize their establishments because forever we have worked with those bar owners and their is a relationship that has developed and there is a trust that has been developed," said Jeff Bliemeister, LPD Chief.
He adds when bar owners call ahead when a situation may occur it gives officers a head start to be present of an assault occurs. He also says bars are good at controlling the amount given of alcohol to a customer.
"When you look at the combination of assaults that are occurring in the Haymarket and assaults that are occurring in downtown Lincoln it's still low and very low at a rate when adjusted for population growth," said Bliemeister.
Bliemeister says an increase in ride-shares is helpful because it decreases the amount of those who would drive home drunk.
"Where individuals are using the ride share programs they're not driving and they're kind of removing from this concentrated environment where there have been people consuming alcohol and most likely preventing some of these assaults from occurring."
He says, in the end, all these factors combined contribute to the low rates.