At 9-years-old, a Lincoln boy is telling the story of the 'Berlin Candy Bomber'
Andrejs Tupe read the 'Candy Bomber' for a book club, and now he's hoping to reach the legendary war veteran.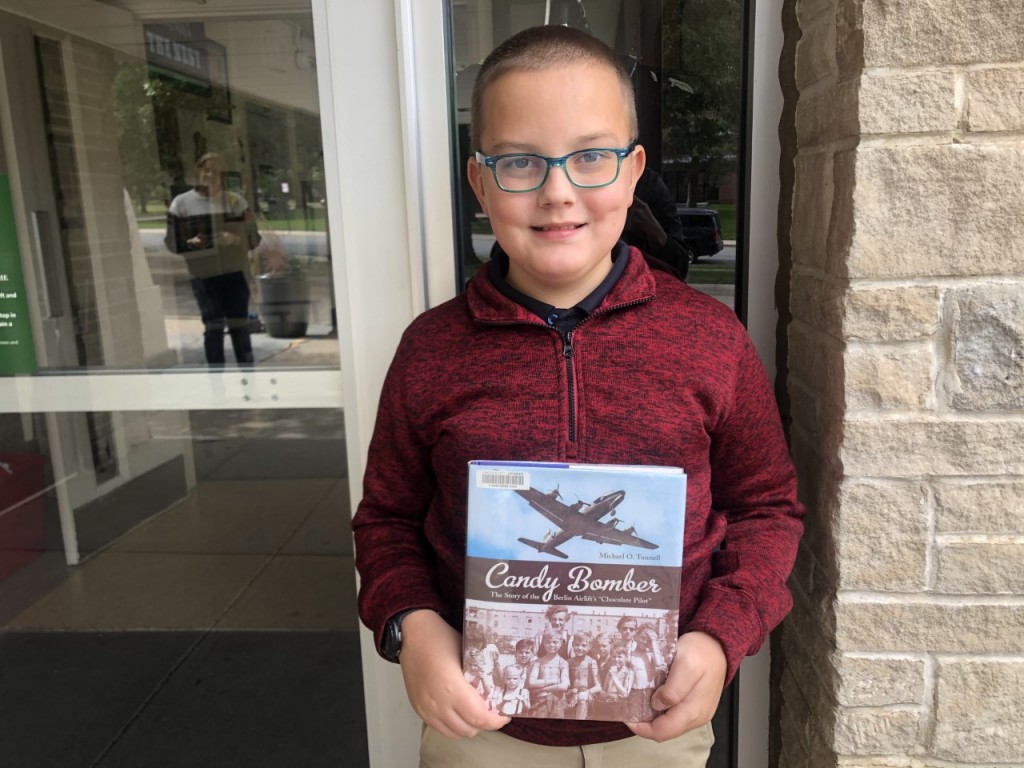 LINCOLN, Neb. (KLKN) – This is a story of the "Candy Bomber," or for people who are familiar with the name, Lieutenant Gail Halvorsen. Not too many 9-year-old students know the name. In fact, it's a name well before their time, but Andrejs Tupe knows the legendary veteran's story by heart.
"He was a pilot in the Berlin Airlift, Tupe said. "Russia was trying to starve two million people in eastern Berlin."
Tupe is a fourth grader at Cathedral of the Risen Christ School. He was asked to read a non-fiction book for a book club. He chose the "Candy Bomber."
"Lieutenant Halvorsen one day would land in Tempelhof  Airfield. He would see 30 kids age 8-14 standing there. He realized they had nothing. He thought maybe he could give a little something to them."
Lieutenant Halvorsen served in the United States Air Force. He would fly over Germany, dropping candy to German children during the war. He earned the nicknames "Candy Bomber" and "Uncle Wiggly Wings," a name the children used to identify Halvorsen when he moved the wings of his plane up and down.
On October 10, the veteran will turn 100 years-old in his hometown of Salt Lake City, Utah.
"He can't really go anywhere, so me and my mom decided to make a card for him with the whole school," Tupe said.
The Tupe's are hoping to collect 100 birthday cards to send to Halvorsen, who hasn't been able to go places because of his age and the pandemic. The legendary "Candy Bomber" took the time to help people in need, and the Tupe's are trying to do the same.
"It was interesting to read the story before COVID, and then realize how blessed we are," Andrejs mother Shannon said. "Even though we can't go out, we can't see our friends, we can't do as much as we wanted to do, we took a little lesson away from the story."
If you and your family are interested in donating a card you can checkout the Tupe's Facebook event.