Athletic Department reverses course, will not charge for Scott Frost autographs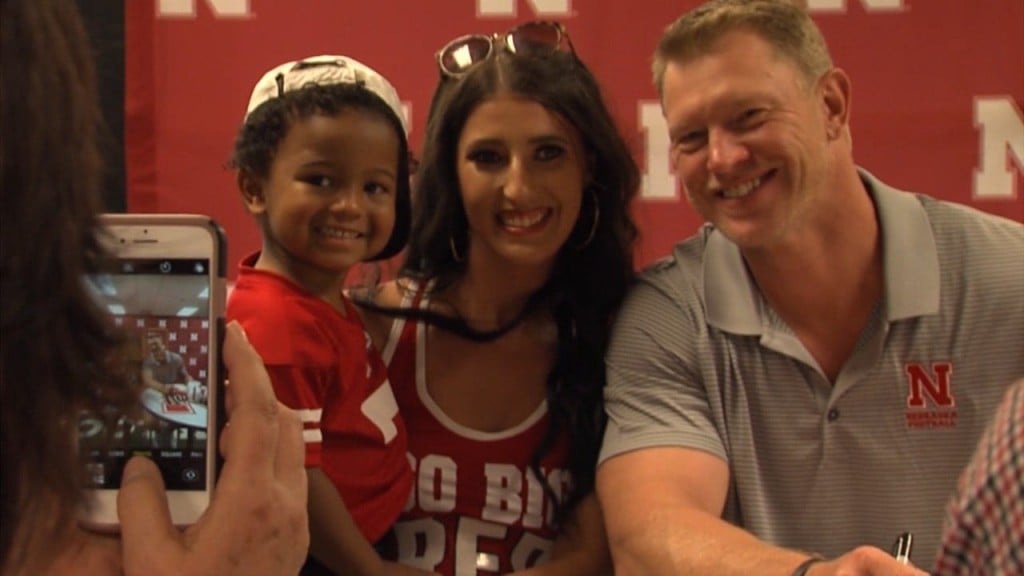 After reviewing its policy regarding Scott Frost autograph availability for the upcoming Nebraska Football Fan Day, Athletic Department officials said there will no longer be a fee in order to get something signed by the coach.
Originally, the Athletic Department said only members of the Nebraska JV Team, the Husker kid's club, would be able to get a Frost autograph. Membership to the club, which included numerous other benefits aside from access to Frost, was $35 and was available to kids in the eighth grade or younger.
"After further consideration, the Fan Day organizers recognize this was a mistake," Athletic Department officials said in a news release. "Limiting access to JV Team members could prevent some children from having the opportunity to be a part of Coach Frost's line."
Department officials said lines for Frost's autograph were so long in 2018 that "more than half" the people in line never made it to the coach.
"It is important to Coach Frost that all children have an equal opportunity to receive his autograph on Fan Day," the release said. "To that end, the Athletic Department has determined that JV Team membership will now be free."
Kids will still have to sign up for the JV Team, but the $35 has been waived. Registration for the JV Team will begin on July 8 at 10 a.m. Approximately 250 JV team members will be randomly selected in advance for a spot in Coach Frost's line.
Coach Frost also plans to autograph 8×10 photos that will be distributed to the first 1,000 kids at Fan Day that are not a part of his autograph line.
Nebraska Football Fan Day is set for Thursday, Aug. 1 from 5:30 to 7:30 p.m.