Backyard Farmer Garden for UNL students and Lincoln citizens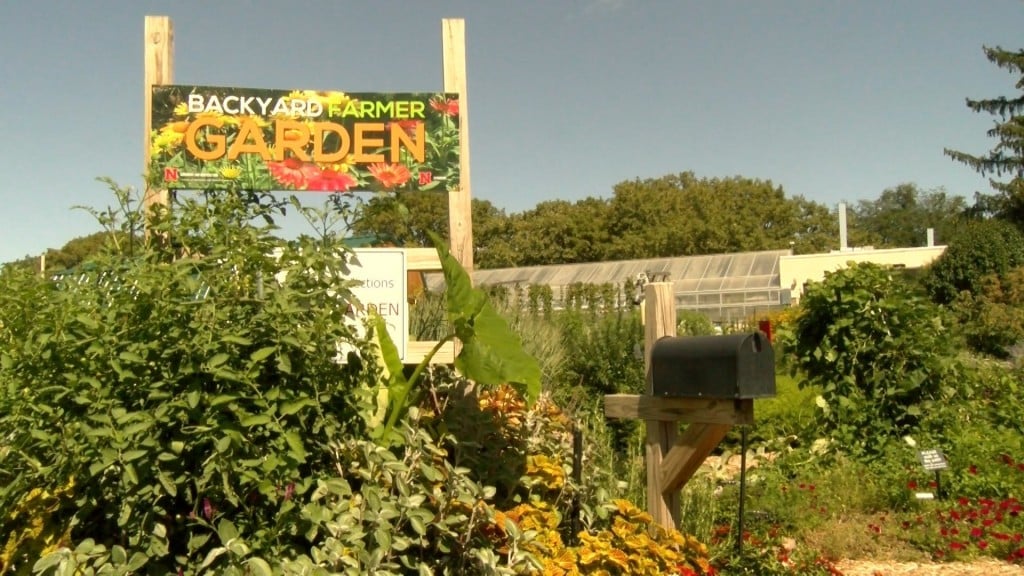 The University of Nebraska-Lincoln is celebrating 10 years with their Backyard Farmer Garden.
At less than a quarter acre, the small space of the backyard farmer garden is located on east campus.
It serves as an educational work space of sustainable growing and composting resources.
"You can grow flowers and vegetables together, you don't just have to have a vegetable garden. You can grow tomatoes and other vegetables in containers. So if you don't have a yard, you don't want to invest that time, you can just do containers," UNL Department of Agronomy and Agriculture, Ann Powers said.
Powers says it provides students studying horticulture a chance to get into the design of the landscaping business and landscape architecture.
"This space was created for students as an outdoor learning lab, so students who are in ID classes, or just any kind of Agronomy or Horticulture class, use this space," Powers said. "A huge piece of this garden is learning landscape management."
Powers says the best part is full involvement.
"Students get to actually get their hands dirty and figure out how plants grow, what needs to be done during season, and what needs to be done when the season is over," Powers said.
Seasonal harvests go to several food banks and teaches the less fortunate communities the importance of a plant rich diet.
"We grow a lot of produce and we donate our produce to produce with a heart, and this year so far we've donated 785 pounds of produce," Powers said.
It has a special rain chain that collects rainwater and distributes it throughout the plants.
The garden has seen growth within the participating Lincoln and UNL community, with a master gardener and backyard gardener program.
The garden program still has plans to expand the area as more and more opportunities await.
On weekends, citizens can park for free on the north side of the garden and explore the full half acre of plant variety, right on the UNL east campus.