Bars affected by stricter DHM as Husker game approaches
The governor gave new mandates, just as bars and restaurants are preparing for Husker game season.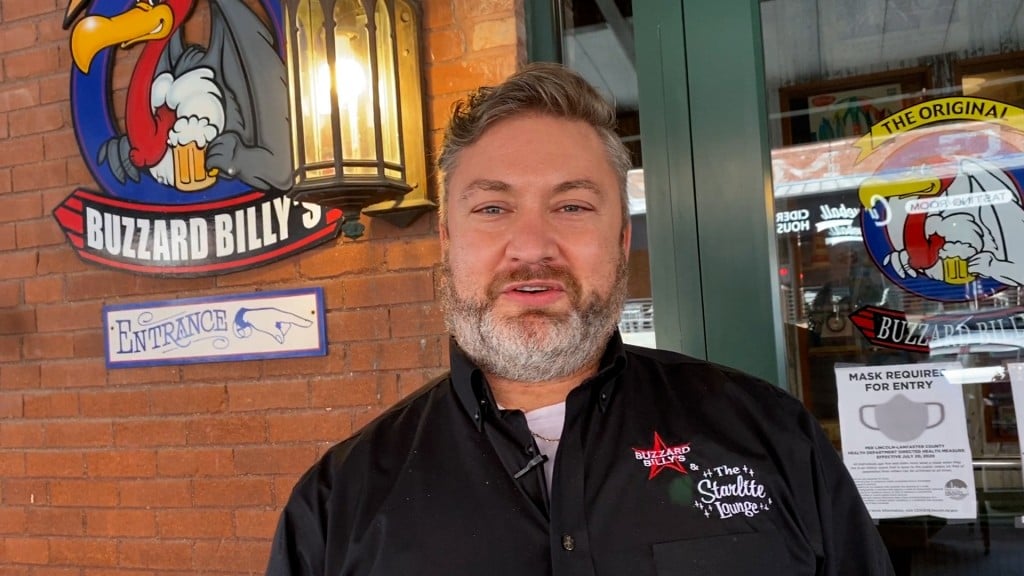 LINCOLN, Neb. (KLKN) — The governor gave new mandates, including restaurants and bars returning to only 50 percent capacity. These mandates come just as bars and restaurants are preparing for Husker game season, and some owners say it isn't a big deal.
"We have always been at about 50 percent capacity," says Steven Engel, managing partner of Buzzard Billys and The Starlight Lounge.
Bar owners like Engel told Channel 8, these mandates make the city outdoor seating permits more vital for game days, as many downtown businesses can not compete with the Railyard yet.
"With the social distancing and everything that we have going on, we never tried to squeeze in extra tables," says Engel. "So, we are at 50 percent capacity now out of the utmost caution for public safety."
Another downtown business owner Nathan Stewart gave this statement saying:
"I don't feel like this measure would've happened if everyone followed the rules of masks and social distancing, and I don't think we would've been in this position, but we're gonna make an outdoor permit for football game days."
He adds he is concerned because it's hard to compete with some bars who don't follow the rules, making it harder for all businesses to thrive together. Engel is hopeful the outdoor seating permits will help businesses like Buzzard Billys continue to serve crowds during the game rushes.
"I think it's critical for the city to be able to close the streets and allow the rest of the restaurants to move out there to have social distancing and to help encourage them to keep that six-foot social distancing," says Engel. "It's the only way where the Husker fans will be satisfied and the restaurants and the social distancing and mask-wearing will all be satisfied."
Some businesses have been approved for the permit and others are still waiting, but all owners say safety is the first priority in this pandemic.