Beatrice house fire leaves $40,000 in damage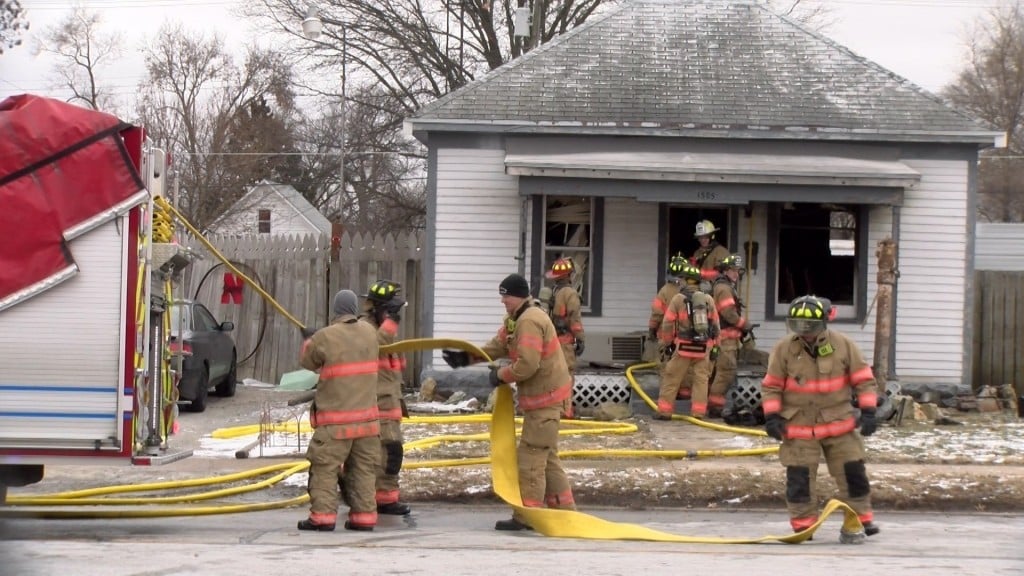 A house fire in Beatrice Monday morning caused extensive damage. The fire was just about 30 feet from a Casey's gas station. Luckily, no one was injured.
Beatrice fire and rescue responded to a possible explosion at the residence of 1505 e. Court street in Beatrice around 10:30 Monday morning.
"It looks like there's extensive damage on the inside of the building, we currently have an investigator looking to see if there was or was not an explosion, trying to pinpoint what the cause of the fire was," Beatrice Fire Chief Brian Daake said.
Onlookers at the Casey's gas station across the street gazed as the fire took hold of the residence.
"Basically we just was looking out the window and saw the smoke coming, of course by the time the fire fighters got here, they broke in the window, then you saw the flames coming, shooting outwards," Casey's employee, Cassie Alm said.
When witnessing the flames, they became concerned on whether or not to shut off the gas pumps.
"We were looking for our safety basically with people pumping fuel, hoping it wasn't coming over in this direction," Alm said.
It took Beatrice Fire and Rescue around 10 minutes to put out the flames.
"They made a fire attack, after a little bit of time we got the fire under control and put out," Daake said.
Upon investigation, the cause of the fire turned out to be an accidental electrical malfunction on a power strip inside.
"Well luckily, no one lived there that we know of, it's more of like storage for the owner of the house, glad nobody was hurt, you know," Alm said.
"The owner lives in the house next door and we've chatted with him a few times already, so he's aware of what's happened," Daake said.
The fire resulted in 40 thousand dollars in damage, including two motorcycles that seem to be completely ruined.