Beatrice Police adds a K9 member to the team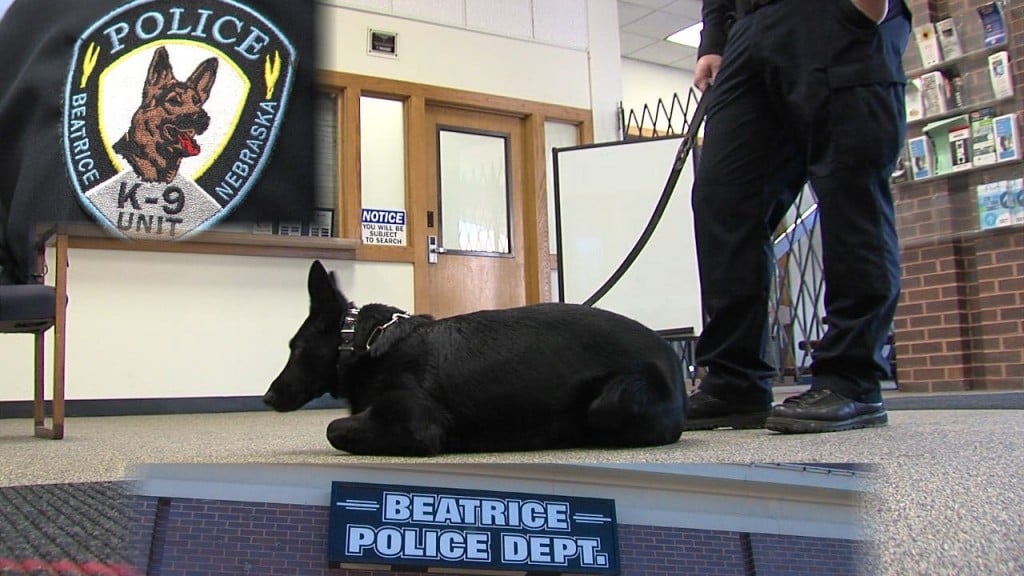 Meet Thomas the newest member of the Beatrice Police Dept. The Shepherd mix is just one and a half years old.
Before joining the police force he spent three and a half months training in Grand Island with his handler Derrick Hosick.
Hosick has worked with Thomas from the start and says having the chance to work as his handler is what he has always wanted.
"The main reason I became a police officer was to work with a dog. So I've kinda got the best of both worlds. Working in law enforcement and having an animal as a tool I can use everyday," said Hosick.
Thomas is the second dog on the team. Their first dog, Toro, serves as a community dog and had a busy schedule until a second dog was added.
The Margaret and Martha Thomas Foundation funded the dog purchase and has helped the Beatrice Police department throughout the process. Some Hosick and his team are extremely grateful for.
Thomas is a multi-purpose dog. He has the ability to smell the odor of narcotics as well as perform functions as a patrol dog. Which includes anything from criminal tracking to apprehension.
Hosick houses the dog and spends a majority of his days with Thomas. Hosick says Thomas is a friendly and easy going dog to have and when it's work time Thomas knows there is a job that has to be done and shifts gears.