Beatrice takes the most snowfall during Friday's storm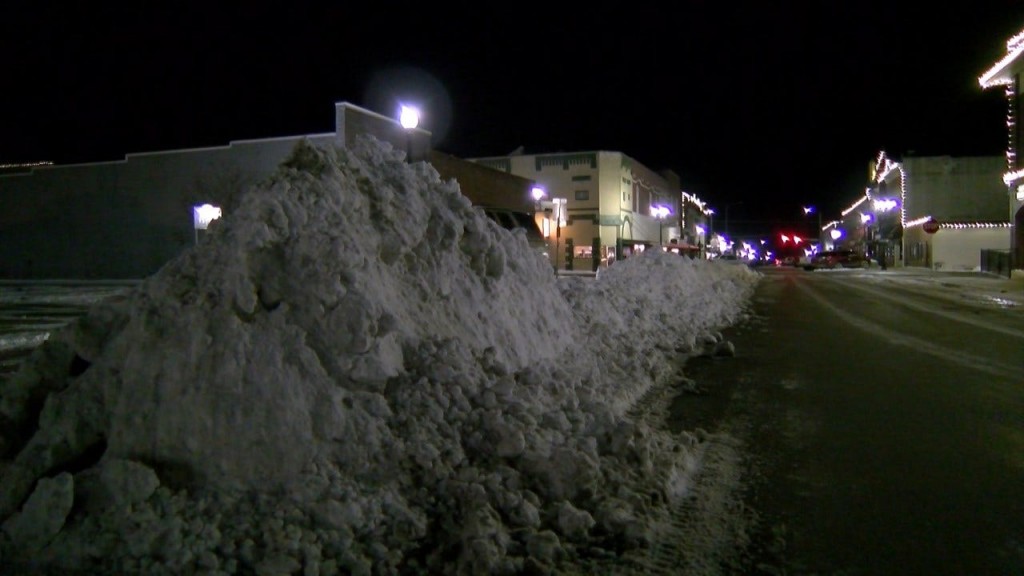 Beatrice was hit heaviest from Friday, January 10th's snowfall. Locals were very divided on how they felt about the weather event.
The town received 3.5 inches of snow on Friday.
"It's nice because in Oklahoma we don't get snow," new Beatrice resident, Carter Barton said.
"It was awful, because it was really windy and blowing and yeah it wasn't pleasant at all," Beatrice resident, Jolene Murdock said.
"Fun, I made a few more friends and I got to play with them too in the snow. I'm making an igloo at home right now," Barton said.
"I like it, but then I don't, but yeah," Beatrice resident and Russ' Market employee, Cayden Eggert said.
Most say they weren't prepared for the weather event.
"It was pretty bad. I could barely drive in it, I couldn't turn in the entrance here, I had to go to the other one, I couldn't slow down. And it got pretty busy here, and then it was just quiet inside, we closed a little early, otherwise, things were pretty good," Eggert said.
However, they believe the town handled the snow pretty well.
"The streets yesterday when it started, they weren't that good, but they got better," Eggert said.
"They did really well, they went out and put brine on the streets and had em ready," Murdock said.
Locals are both excited, yet aware of the winter weather ahead.
"Maybe yeah, since we didn't get much in December, it could keep coming down," Eggert said.