Behind-the-scenes: a look inside the Test Nebraska lab
The Test Nebraska COVID-19 testing lab is at CHI Health St. Elizabeth.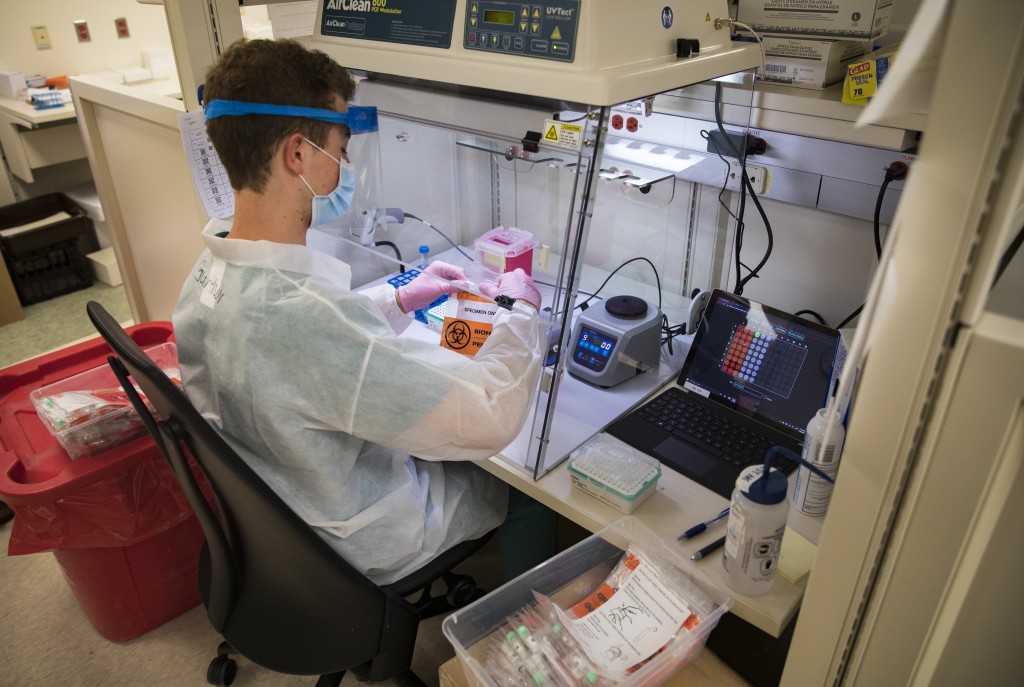 When you take a COVID–19 test through Test Nebraska, they end up at CHI Health St. Elizabeth. Thursday, the hospital's president, Derek Vance, gave a tour of the lab, which is funded by the state.
"The state patrol will bring the specimens inside in coolers, they'll bring it into this space, once each specimen is put into the system, it's put into one of our pipette stations and that's where the real work begins," Vance says. "It's a very manual process up front that gets the specimens out."
From there, the specimens are placed into a larger tray, and that's where the test becomes more automatic and gets processed by a series of robots before they get the final test result.
CHI Health St. Elizabeth was dubbed the host for the Test Nebraska lab in April, when the governor first announced the initiative. Since then, they've been testing an average of 1,500 swabs daily.
Governor Ricketts' goal was to be able to process 3,000 tests daily, and Vance says that capacity level is ready.
"Tomorrow is when were comfortable to say were at that 3,000 capacity, we've been building towards that for a number of weeks now."
The turnaround time from start to finish is 48 hours – unless a test comes back inconclusive. Then, the process will take an extra 24 hours.
"This is the octopure, you can see it working, loading different reagents, products, the is sorta the next to last stage in the process before we get test results out," says Vance, standing beside a high-tech robot that was provided by the state.
The lab has an accuracy rate of 94-95%. They go through a validation process with the public health lab to ensure they receive the correct results.
For those who get tested, you'll receive your results through an email. And of course, so will local health officials.