Better buckle up: Click It or Ticket campaign underway in Nebraska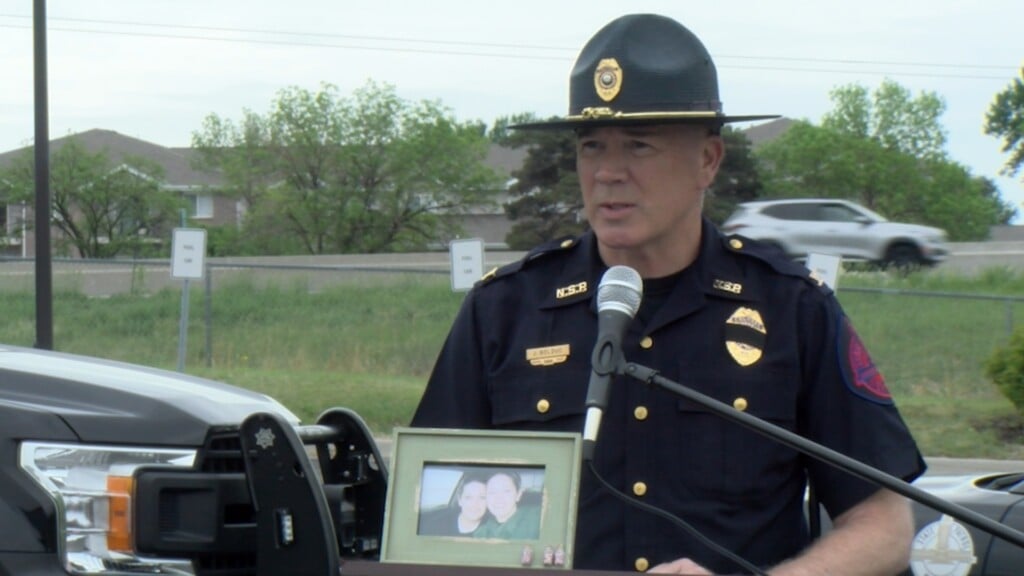 LINCOLN, Neb. (KLKN) – Several law enforcement agencies in Nebraska are taking part in the annual Click It or Ticket campaign this month.
The enforcement campaign runs from Monday to June 4, covering the weeks before and after Memorial Day.
The Nebraska State Patrol was joined by the Lincoln Police Department and the Lancaster County Sheriff's Office during an event Tuesday.
At the event, Col. John Bolduc – the patrol's superintendent – spoke about the importance of wearing a seat belt.
"Statistics show that seat belt use increases your chance of surviving a serious crash by 45%," Bolduc said. "Seat belts make a difference. Seat belts save lives."
During the campaign, authorities will work overtime to keep roads safe across Nebraska.
The patrol said traffic fatalities in the state are down 26% from this time last year.