Biden signs ALS Act, endorsed by Congressman Fortenberry, into law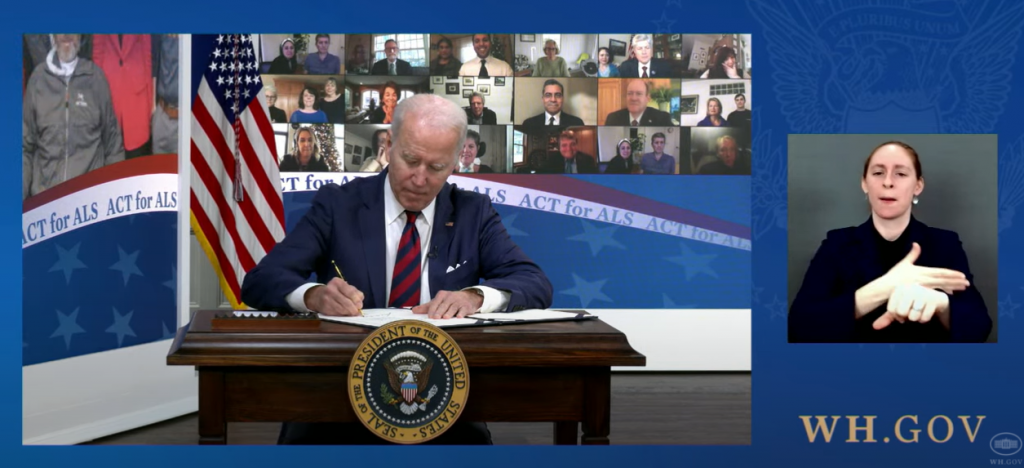 WASHINGTON, D.C. (KLKN) – The Accelerating Access to Critical Therapies for ALS Act was signed into law today by President Joe Biden with 331 co-sponsors, and passed by a vote of 432 to three in the house.  In the United States Senate, there were 64 co-sponsors, the bill passed with unanimous support.
Congressman Jeff Fortenberry was one of the main supporters of the Act.
ALS, or Lou Gehrig's disease, attacks the nervous system, weakens muscles, and impacts physical function making everyday life increasingly difficult as the disease progresses.  As the disease worsens, patients end up paralyzed, eventually dying within 3 to 5 years of diagnosis.
No cure has been found for the disease and treatment is still largely limited.  "It's 82 years with hundreds of thousands of lives lost.  Today, we're closer than ever to new treatments and hopefully, hopefully, god willing, finding a cure because of the movement led by patients, caregivers, and members of Congress of both parties," said President Biden
The Accelerating Access to Critical Therapies for ALS law will invest 100 million annually for the next 5 years to help give patients a fighting chance.
The director of health and human services will be able to issue grants supporting research on access to promising new therapies for patients who cannot participate in clinical trials.
The law establishes a first of its kind, public/private partnership led by the National Institute of Health and the Food and Drug Administration to work with academic non-profits to speed development and evaluation of therapies for ALS treatment.
Additionally, the FDA will create a large program focused on new ways to prevent, diagnose, treat, and cure ALS and other neurodegenerative diseases.
"ACT for ALS represents a monumental shift for those suffering from ALS and other neurodegenerative conditions.  The bill does two main things: it transforms the paradigm of disease research and regulation and creates a new pathway to promising new treatments.  It drives the hope.  With this transformative piece of public policy, we can break through faster for those who have suffered so much," Fortenberry added.