Blast of snow hits Lincoln, slows traffic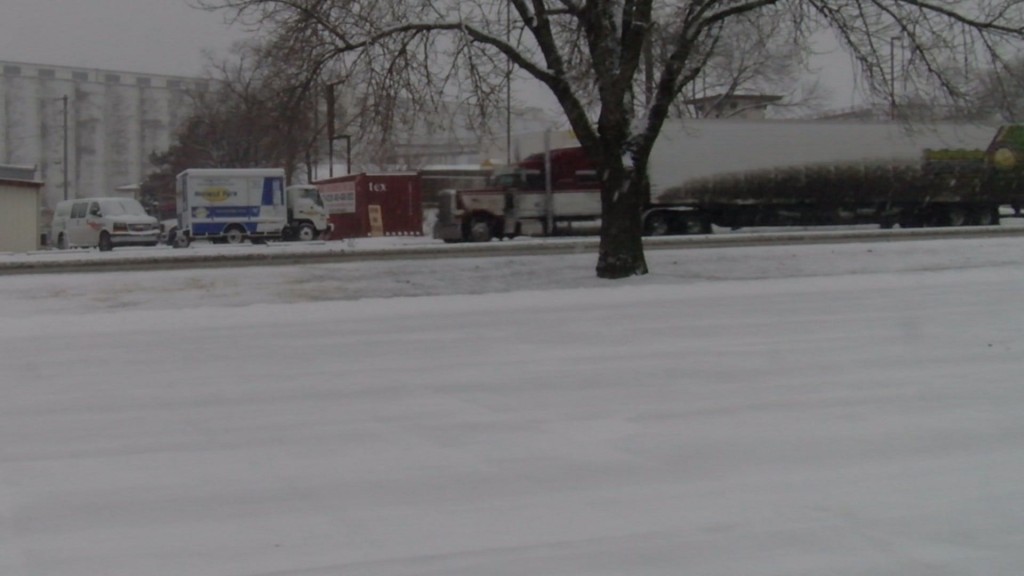 As snow fell this morning in Lincoln, some decided to stay home but others had a troublesome time getting around. Over an inch of snow covered the streets of the capital city, causing drivers to tap the brake more and reduce their speeds.
"I just go slower and I start to break a lot sooner but usually its not to bad," said Stephanie Schmidt. "Lincoln does a decent job of keeping the main streets clear roads."
City crews were out salting main roads and clearing highways but some people chose to not drive in the early hours of the day.
"We decided to stay home from church because it was so bad at the very beginning of the day but then when we were driving here it wasn't terrible on the main streets," said Angela Bottrell. "It was mainly just the side streets were still pretty iffy. I almost ran into someone's car because it was so slippery."
Officials want to remind you if you can please stay home.